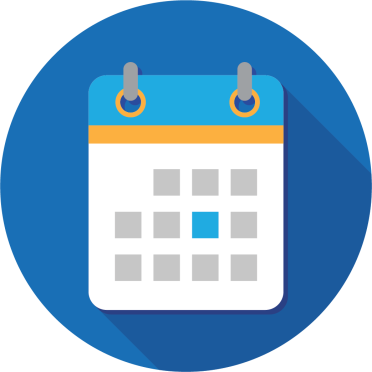 Division Overview
Policy programs and engagement – responsible for informing policies, managing external stakeholder relationships, and being the place of excellence for driving program delivery, reporting and outcomes.
Technology services – responsible for the operation of high quality, trusted, reliable and secure national digital health infrastructure and health support systems.
Primary purpose of position 
Working within the Agency's project management policies, framework and procedures, an APS5/APS6 Project Officer will provide initiative and judgment in the application of project and operations management practices and provide technical, professional, and policy advice. Working closing with key external and internal stakeholders to understand, negotiate and resolve project outcomes. A Project Officer is accountable for:
Acquiring, maintaining and applying an in-depth knowledge of the Agency's project management framework, methodologies and activities.

Providing accurate and specialised advice for project related activities including consultation, planning, schedules, reporting, change control, and administrative and logistical support.

Engaging and collaborating with key internal and external stakeholders to achieve project outcomes.

Providing support to ensure an Agency's project and operations are compliant with the assurance and governance processes for policy, security, clinical safety, and design.

Managing contracts, service agreements and purchase orders and ensure expenditure is monitored.

Undertaking risk management activities for area of responsibility, ensuring compliance and delivery of outcomes.

Monitoring and maintaining awareness of the mid and longer-term project outcomes.
Multiple Opportunities
Multiple APS5/APS6 Project Officer roles are available across a range of sections in the Agency which include the Aged Care Section and the Operational Improvements Section. In conjunction to this, if you are found suitable you will be placed on an order of merit that may be used to fill similar positions throughout the Agency for up to 18 months. In addition to the accountabilities of the APS5 and APS6 Project Officer job description, candidates will be required to apply specialised project experience aligned to sections of the Agency:
Aged Care Section (APS5/APS6)

 

In addition to the common project coordination skills noted above the Aged Care Project Officer will provide hands-on management and governance support to the Aged Care Program, ensuring that the overall program governance is maintained and compliant in the support of the delivery of the Aged Care Program outcomes on time, on budget, to quality standards and within agreed scope in line with the Australian Digital Health Agency's Project Management Framework. The work will include but will not be limited to:

Assisting with meeting coordination and secretariat functions such as agenda management and taking detailed meeting minutes and membership management including management of external stakeholders.

Working with the Program Manager to collect and collate agreed Program & Project reports for various contexts and reporting intervals from the responsible parties, primarily Project Managers.

Assisting to coordinate monthly financial tasks to monitor the program / project budgets in partnership with a Program Manager and other Project Managers.

Operational Improvements Section

Skills in monitoring emerging issues in a project or an IT Operational setting; identifying impact on agency priorities; taking responsibility to engage with risk and perform risk management activities including planning, leading and managing the mitigation response and treatment actions.

Apply ITIL practices & processes knowledge across a broad range of IT Operational activities required to successfully achieve the outcomes; including setting the priorities and standards for the following IT Operational activities (such as consultation, request planning and delivery, continuous improvements, reporting, budgets etc.)

Undertake IT Operational work activities in accordance with ITIL framework and ITIL management practices.

Demonstrated experience working with helpdesk and IT Service Management tool (e.g. ServiceNow)

Understanding of Service Integration & Management (SIAM) model is highly desirable

Review reports, analyse trends and write briefing papers for executives to support evidence-based decision making.

IT and Project Management experience essential
Skills and Experience 
To be successful in this role you will have previous experience in project management and delivery of projects in a fast-paced environment. In addition, the successful candidate will demonstrate:
Ability to make decisions; apply judgement to determine stakeholder needs and requirements.

Ability to manage demanding tasks with competing deadlines.

Strong communication skills and the ability to build effective working relationships with key stakeholders and networks.

Experience aligned to section/branch operational requirements will be highly regarded.
Qualifications
Relevant Qualifications and/or necessary experience aligned to section/branch operational requirements will be highly regarded
Eligibility 
Ability to obtain and maintain a security clearance at a level designated by the Agency on request

Ability to obtain and maintain national police check.

Australian Citizenship is a condition of eligibility.
For more information, download the APS5 Program Officer Position Description (PDF, 236.46 KB)
For more information download the APS6 Project Officer Position Description (PDF, 217.82 KB)
To apply for this position, please click 'Apply for this job'
Privacy and personal information
We will handle any personal information that you submit as part of a job application in accordance with the Privacy Act 1988. This includes your resume and any other personal information that you submit to us via our website or by post, email, telephone or in person.
We may also collect personal information about you from your nominated referee(s). We will only use the personal information collected in order to consider and facilitate your application for employment. If your application is not successful, we may keep your personal information on file and may use it to contact you about other employment opportunities that may be of interest to you.
If you wish to access or seek correction of the information that we hold about you, or you do not want us to keep your application on file, please contact [email protected]. For more information on the ways we handle your personal information, how you can access and seek correction of the information, how privacy complaints can be made and how we deal with such complaints, please see our Privacy Policy.
Learn more about the agency