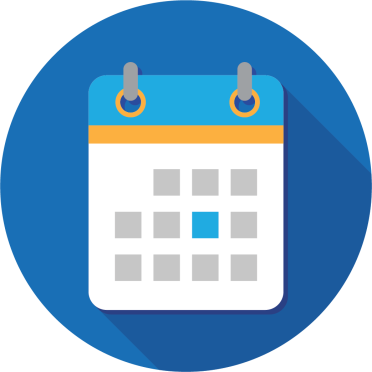 Division Overview 
Technology services – responsible for the operation of high quality, trusted, reliable and secure national digital health infrastructure and health support systems.
Primary Purpose of Position 
Reporting to the Chief Technology Officer, this role is a key member of the Agency's senior executive leadership team and will play a pivotal role in the Agency's evolving DevOps journey. As the Agency continues to expand its national digital infrastructure solutions and partners with new and innovative technology partners, Technology Operations is a critical component of the product lifecycle and a key enabler, so the Agency can deliver products at an increasing velocity to meet stakeholder expectations.
Leading the Technology Operations Branch and continuing the capability uplift of a multi-disciplinary team of technical experts and operations managers, you will progress contemporary IT service management practices and continuous improvement (functions, processes, tooling) to ensure the fundamentals of technology operations are of the highest standard to meet increasing complexity, and to optimise the user experience of core services and systems. You will further cultivate a positive, accountable, high performing and collaborative culture.
Strategically and operationally, you will focus on contemporary DevOps practices, including automation and the full product lifecycle (change and release, incident and response, systems improvement, operational performance etc), whilst considering privacy, security and clinical safety. You will provide Executive-level leadership of critical incidents (platforms and services) and manage operational and emerging risk. As a contemporary Senior Executive, you will understand close collaboration, communication and partnership across a broad range of stakeholders (both internal and external) will be critical to success.
Skills and Experience 
This vital role requires a Senior Executive who understands contemporary DevOps practices and has extensive technology operations leadership at an enterprise-scale, with demonstrated alignment to the scope, complexity and pace of the ADHA environment. Expert level business and technology capability with diverse stakeholder collaboration (government, industry and beyond), multiple external provider dependencies, numerous and complex projects, and values-driven leadership empowering high performance and teams is essential.
Leading process automation for IT service management with expertise in contemporary service tools and frameworks (e.g. ServiceNow platform, ITIL version 4, COBIT 5) is highly desirable, with relevant tertiary qualifications.
Transfer your technical and leadership credentials here, to build a cohesive Agency now and into the future, developing the right capability to provide long-lasting benefit to all Australians. 
The appointment will be under a Common Law contract on a permanent basis.
Eligibility
Australian Citizenship is a condition of eligibility.
Ability to obtain and maintain national police check. 
Ability to obtain and maintain a Neg Vet 1 security clearance with the ability to obtain and maintain a higher clearance if required by the Agency
For more information, download the Position Description  (PDF, 237.9 KB)
How to Apply 
For further information about this important Sydney, Canberra, Brisbane or Melbourne-based opportunity please contact Rebecca Bauer in Hudson Brisbane on r[email protected] or 0413 180 331.
All applications must be submitted via www.au.hudson.com quoting Ref No. 219764 by midnight Sunday 9 October 2022. Applications will be assessed upon receipt, and notification may be provided ahead of the close date.
Privacy and personal information
We will handle any personal information that you submit as part of a job application in accordance with the Privacy Act 1988. This includes your resume and any other personal information that you submit to us via our website or by post, email, telephone or in person.
We may also collect personal information about you from your nominated referee(s). We will only use the personal information collected in order to consider and facilitate your application for employment. If your application is not successful, we may keep your personal information on file and may use it to contact you about other employment opportunities that may be of interest to you.
If you wish to access or seek correction of the information that we hold about you, or you do not want us to keep your application on file, please contact [email protected]. For more information on the ways we handle your personal information, how you can access and seek correction of the information, how privacy complaints can be made and how we deal with such complaints, please see our Privacy Policy.
Learn more about the agency