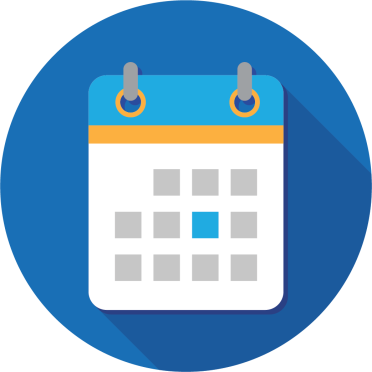 Division Overview
Technology services – responsible for the operation of high quality, trusted, reliable and secure national digital health infrastructure and health support systems.
Primary Purpose of Position
As a Business Systems Manager, you will be accountable for the enhancement, maintenance and administration of the Agency's Business Applications/Systems and End User Computing as part of the Business Services Section, under the broad direction of the Manager, Business Engagement and Systems Management.
The Business Services Section delivers the following capabilities, with a focus on the Agency's corporate/enterprise information technology:
Business Engagement, Analysis, Systems Architecture, and Project Delivery

Business Applications/Systems Management and End User Computing

IT Support / Service Desk Services and Administration

IT Service Operations Management
The Business Systems Management team is specifically responsible for the business systems and general IT used across the Agency, as well as collaborating deeply across the Branch and broader Agency to achieve desired outcomes. This includes systems development and maintenance, as well as applying technology and service management processes. 
You will have a background in managing, maintaining and evolving both in-house and outsourced corporate business systems, particularly as organisations have digitised and automated their corporate practices.  You understand the importance of good proactive and reactive maintenance processes and have applied this in geographically distributed End User Computing environments and mid-scale Enterprise Business Systems.  You are also familiar with the specific technology needs of software product businesses, across the full lifecycle from idea to impact measurement.
The Agency is continuing to grow and develop innovative ways to support the business and our stakeholders. The has resulted in an opportunity for suitably qualified business systems professionals within our Agency. In these busy roles, you will have the opportunity to work closely with stakeholders from all divisions of the Agency while utilising our latest technology.  You will be a natural relationship builder with excellent communication skills to provide solutions-based advice and guidance to ensure high quality client-based services and business outcomes. In addition to the general skills and experience expected of an APS Level 6 employee in the Agency, to be successful in the role, you will also have knowledge/understanding of the technologies experiences and methods as outlined in the position description. 
Essential Requirements
Ability to obtain and maintain a Baseline security clearance with the ability to obtain and maintain a higher clearance if required by the Agency. Ability to obtain and maintain national police check. Australian Citizenship is a condition of eligibility.
Qualifications
Graduate Degree in Information Technology and/or Business (desirable). IT / Digital / Business certifications in areas relevant to the role (desirable).
View the Position Description (PDF, 819.38 KB).
Privacy and personal information
We will handle any personal information that you submit as part of a job application in accordance with the Privacy Act 1988. This includes your resume and any other personal information that you submit to us via our website or by post, email, telephone or in person.
We may also collect personal information about you from your nominated referee(s). We will only use the personal information collected in order to consider and facilitate your application for employment. If your application is not successful, we may keep your personal information on file and may use it to contact you about other employment opportunities that may be of interest to you.
If you wish to access or seek correction of the information that we hold about you, or you do not want us to keep your application on file, please contact [email protected]. For more information on the ways we handle your personal information, how you can access and seek correction of the information, how privacy complaints can be made and how we deal with such complaints, please see our Privacy Policy.