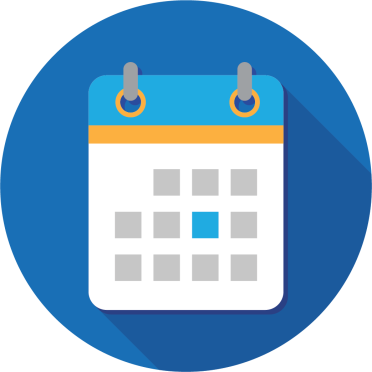 About the Role
The Senior Benefits Officer will be required to undertake work that is often very complex or sensitive while operating under broad direction. In this role, you will need to exercise a considerable degree of independence and perform a leadership role.
The Senior Benefits Officer must exercise sound decision making and judgement to produce high level policy advice. Some of the work undertaken will require complex problem solving and issues management including coordinating and undertaking detailed or sensitive projects. Work undertaken may impact on strategic, political or operational outcomes for the Agency. A critical element of this role will require active management of key stakeholder relationships within and outside the Agency.
Reporting to the Director of Research and Insights, the Senior Benefits Officer is responsible for best practice benefits evaluation methodologies to clearly articulate the impact of digital health initiatives.
The role is responsible for the design, development and delivery of benefits methodologies that convey accurate and true representations of user needs and behaviours for clear and actionable recommendations to policies, products and services for digital health system management.
Key Responsibilities
Recommend strategic directions for area of responsibility and consider wider Agency implications when making decisions.

Provide expert advice on policy, complex problem solving and issues management for internal and external stakeholders.

Provide a significant contribution to innovation and business improvement strategies.

Contribute to building a robust evidence base of digital health which can be used to measure and evaluate benefits for ongoing organisational funding, influence policy, and encourage adoption and use of digital health services.
Undertake measurement and evaluation management as a business service for priority Agency initiatives using a structured, evidence-based approach to drive continual improvement in Agency products and services.

Coordinate and undertake detailed or sensitive projects that impact on the strategic, political or operational outcomes of the Agency.

Build capability in a team environment through coaching others, providing performance feedback, conflict resolution and encouraging career development.

Ensure quality outputs including that employees maintain a high level of specialist, professional and/or technical expertise.

Prepare high quality written communications including reports, briefing papers and presentations in a timely manner to support an ongoing dialogue around needs and behaviours and demonstrate insight for identification of evaluation opportunities.

Contribute to continually promote and drive improvement in measurement and evaluation approaches within the Agency.
You can view the position description here (PDF, 651.43 KB). 
Eligibility
Applicants must be Australian citizens to be eligible for employment at the Agency. The preferred applicant will be required to successfully undergo a police record check and be able to obtain and maintain a security clearance at a baseline clearance level. The Agency is committed to diversity and inclusion. We welcome applications from Aboriginal and Torres Strait Islander peoples, women, people with disability, people from culturally and linguistically diverse backgrounds, those who identify as LGBTIQ, mature aged employees and carers. To support our diverse workforce, the Agency is pleased to offer flexible working options to our team members, which includes opportunities for an agreed amount of work performed at home and varied work hours.
Application
To apply, please submit your resume, together with a one-page statement explaining how your skills and experience align with the requirements of this position.
Please contact us via email at [email protected] if you have any questions about the position.
The total remuneration package for this position is $108,360 - $123,586 (including superannuation).
For APS applicants, please refer to APS Jobs for details of salary ranges. These are in accordance with the Agency's s24 Determination 2021.
Closing date:     COB 19 August 2022
Privacy and personal information
We will handle any personal information that you submit as part of a job application in accordance with the Privacy Act 1988. This includes your resume and any other personal information that you submit to us via our website or by post, email, telephone or in person.
We may also collect personal information about you from your nominated referee(s). We will only use the personal information collected in order to consider and facilitate your application for employment. If your application is not successful, we may keep your personal information on file and may use it to contact you about other employment opportunities that may be of interest to you.
If you wish to access or seek correction of the information that we hold about you, or you do not want us to keep your application on file, please contact [email protected]. For more information on the ways we handle your personal information, how you can access and seek correction of the information, how privacy complaints can be made and how we deal with such complaints, please see our Privacy Policy.
Learn more about the agency