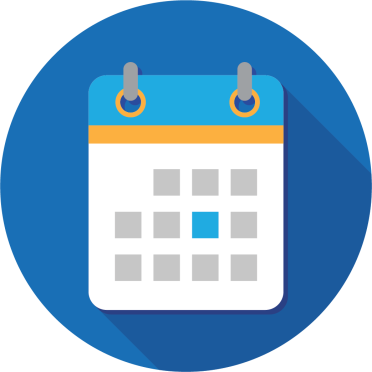 Division Overview 
Digital strategy – responsible for national digital health design and strategy, underpinned by strong clinical governance and digital health standards.
Primary purpose of position
The EL1 Solutions Architect is a Senior Solutions Architect role, responsible for translating business requirements into technical solutions whilst maintaining the integrity of critical systems and delivering on agreed outcomes. The EL1 Solutions Architect will be required to:
Apply their expertise in a broad range of system architecture to develop enterprise level strategies that will solve complex problems and provide business outcomes

Provide advice on complex N-Tier architecture and design including; API Management and Design, Enterprise Service Bus, Identity and Access Management, Security, Mobile Apps, Websites and Databases

Build capability in a team environment through coaching others and acting as intermediary between the project team, other Agency project teams and external stakeholders to ensure that solution designs and their trade-offs are identified, documented, communicated, endorsed and delivered

Provide technical leadership for solution designers and development teams; communicating and making decisions involving architectural governance that are based on professional judgement, evaluating risks and in the context of a complex and changing environment role during the delivery of the end-to-end solution architecture and design
A job-specific allowance may be applicable for this position.
Skills and Experience
A proven leader, with measurable results in applying expert advice on systems architecture to large, complex businesses will see success in this role.  Strong technical skills and knowledge coupled with the management skills to build, coach, and engage at all levels to achieve business goals is essential in this role.  The EL1 Solutions Architect will also possess:
Demonstrated experience and knowledge of web-based systems architecture, service-based architecture, enterprise application architecture and end-to-end solution design across functional, applications, data, integration, infrastructure and transactional, secure enterprise class systems

Demonstrated experience in the preparation of technical plans, producing cross functional workflows and sequence diagrams of key system components; capturing and translating business requirements from different stakeholders into technical solutions; maintaining the integrity of business critical systems while guiding the agreed deliverables of the end to end solution.

Proven results in building team capability to achieve business goals and project outcomes

Effective stakeholder skills that produce mutually beneficial outcomes and can address escalated, sensitive or challenging issues
Essential Requirements 
Ability to obtain and maintain a Baseline security clearance with the ability to obtain and maintain a higher clearance if required by the Agency
Ability to obtain and maintain national police check.
Australian Citizenship is a condition of eligibility.
Qualifications 
▪ Bachelor's Degree in Computing, Information Systems, or another related field (highly desirable)
▪ TOGAF certification (desirable)
▪ Cloud Certification (desirable)
▪ Minimum of 5 years' experience developing enterprise level strategies and architecture for platform environments
▪ Experience with HL7 standards (desirable)
Download the Position Description (PDF, 226.86 KB)
Privacy and personal information
We will handle any personal information that you submit as part of a job application in accordance with the Privacy Act 1988. This includes your resume and any other personal information that you submit to us via our website or by post, email, telephone or in person.
We may also collect personal information about you from your nominated referee(s). We will only use the personal information collected in order to consider and facilitate your application for employment. If your application is not successful, we may keep your personal information on file and may use it to contact you about other employment opportunities that may be of interest to you.
If you wish to access or seek correction of the information that we hold about you, or you do not want us to keep your application on file, please contact [email protected]. For more information on the ways we handle your personal information, how you can access and seek correction of the information, how privacy complaints can be made and how we deal with such complaints, please see our Privacy Policy.
Learn more about the agency