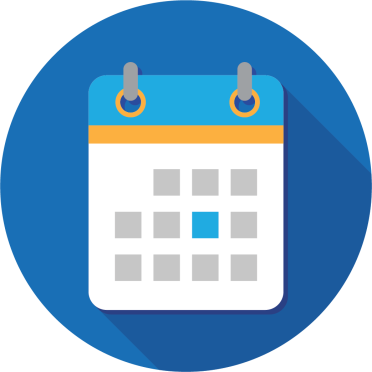 Division Overview
Digital strategy – responsible for national digital health design and strategy, underpinned by strong clinical governance and digital health standards.
Primary Purpose of Position
The APS5 Test Analyst is responsible for product and conformance testing, including the following:
Producing test scripts and executing tests for Agency products, such as the CP Validator.

Participating in consultation with internal project teams as necessary to construct and gain feedback and support for the team's deliverables.

Developing and maintaining Conformance Test Specifications and executing these in vendor involved observed sessions to assure the software's conformance to published requirements.

Assisting vendors in the health software industry to understand and apply the conformance tests. This includes developers and testers employed by software vendors and health jurisdictions.
The APS6 Product Test and Assurance Lead is responsible for:
Managing the testing and assurance services of Agency products

Driving and implementing improvements in the quality of testing and assurance services

Leading the inspection and review of testing delivery performed by 3

rd

parties in their release of functionality supporting Agency foundational products (e.g. My Health Record).

Reviewing test deliverables, artefacts and executions to assure the scope and accuracy of the testing provides functionality that meets the Agency's requirements and is "fit for purpose"

Undertaking change management processes as directed
Skills and Experience 
The APS5 Test Analyst will possess:
A strong understanding of all aspects of the systems/software development lifecycle to assist and support Program Managers, Business Analysts, Solution Architects and other Test Analysts to plan tests, test processes and software tools, to ensure testing and conformance services are delivered in agreed timeframes

Experience in supporting and contributing to forward planning of testing work schedules, providing progress reporting to team line manager/s and project management.

Demonstrated experience in participating in the development of process improvements to test specifications, test data and conformance methodology to ensure continuous improvement or quality within the Conformance Test Specification.

Strong stakeholder engagement and management skills to ensure testing and conformance services are delivered within agreed service levels.

Ability to work independently to construct new test data as per the conformance test specification product requirements utilising previous experience of designing, building and executing test scripts against product requirements, wireframes, technical specifications and Australian and international standards.
The APS6 Product Test and Assurance Lead will possess:
In-depth knowledge of product testing and assurance in a digital health context to provide accurate and specialised testing advice

Proven results in establishing, automating and maintaining new product testing assurances with a focus on planning and scheduling to deliver quality outcomes within agreed timeframes

Demonstrated experience in identifying and implementing efficiencies and continuous improvement of product testing and assurance services, including through automation

Demonstrated analysis skills in relation to contemporary product testing and assurance activities with evidence of using good judgement, expertise and knowledge to deliver outcomes

Clear and effective communication skills to ensure stakeholders are informed of influences that may impact team objectives and ensure alignment and integration across all test phases to meet their business needs
Qualifications
A (tertiary or other) qualification in a field of study relevant to the role is desirable.
Refer to position description for relevant qualifications. 
Eligibility 
Australian Citizenship is a condition of eligibility.
Ability to obtain and maintain national police check.
Ability to obtain and maintain a Baseline security clearance with the ability to obtain and maintain a higher clearance if required by the Agency.
For more information, download the APS5 Test Analyst Position Description (PDF, 255.16 KB)
For more information, download the APS6 Product Test and Assurance Lead Position Description  (PDF, 216.58 KB)
To apply for this position, please click 'Apply for this job'
Privacy and personal information
We will handle any personal information that you submit as part of a job application in accordance with the Privacy Act 1988. This includes your resume and any other personal information that you submit to us via our website or by post, email, telephone or in person.
We may also collect personal information about you from your nominated referee(s). We will only use the personal information collected in order to consider and facilitate your application for employment. If your application is not successful, we may keep your personal information on file and may use it to contact you about other employment opportunities that may be of interest to you.
If you wish to access or seek correction of the information that we hold about you, or you do not want us to keep your application on file, please contact [email protected]. For more information on the ways we handle your personal information, how you can access and seek correction of the information, how privacy complaints can be made and how we deal with such complaints, please see our Privacy Policy.
Learn more about the agency