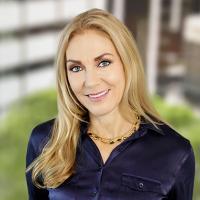 Emma Hossack
Emma Hossack is the CEO of the Medical Software Industry Association Ltd (MSIA). The  MSIA represents the providers of health software in Australia to enable safer more efficient healthcare for all Australians. Emma has been a leader in the digital health agenda for Australia for years as an advocate for the role of digital health in a healthier Australia. Her goal is to help create a regulatory and commercial environment that stimulates innovation making the health system sustainable.
Prior to the MSIA role, Ms Hossack was CEO of Extensia, a leading Australian supplier of software for the healthcare sector. Additionally, Ms Hossack was the CEO of Binder, an information logistics platform used across all industry sectors. Emma led a program of privacy by design for all the companies. Extensia responded to the global need for systems to exchange information more effectively in aged care, chronic disease, indigenous care and disability sectors. The platform enabled individual autonomy and dignity as well as improved health outcomes and efficiencies.
Emma practiced as a commercial lawyer before post- graduate work in consent models and privacy compliant sharing of health information led her into digital health .
Now based in Brisbane, her other interests and positions include member of the Melbourne University Law School Foundation Board, membership of AIDH, past president and current member of iappANZ (Australian and New Zealand International Association of Privacy Professionals). Ms Hossack holds a BA (University of Melbourne) and LLB (Hons) and LLM (Queensland University of Technology).