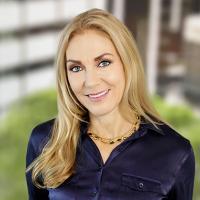 Emma Hossack
Emma Hossack is the CEO of the Medical Software Industry Association (MSIA). MSIA represents over 90 per cent of the providers of all the providers of health software in Australia. Over 91 per cent of all MBS/PBS transactions involve MSIA member software. Prior to this appointment in December 2018, Ms Hossack was the CEO of Extensia, a leading Australian supplier of software solutions and technologies for the health care sector. Additionally, Ms Hossack was the CEO of Binder, an information logistics platform used across all industry sectors. Extensia deployed a number of implementations of privacy by design shared electronic health record systems across Australia over the past decade. Extensia responded to the global need for systems to more effectively exchange information in aged care, chronic disease, indigenous care and disability sectors. Extensia achieved this through the deployment of interoperable flexible software. Extensia's platform enables individual autonomy and dignity as well as improved health outcomes and efficiencies.
Before acquiring Extensia, Ms Hossack practiced as a commercial lawyer as a Senior Associate with a national law firm based in Melbourne and in 2007 she completed a Master of Laws at Queensland University of Technology, majoring in consent models and privacy compliant sharing of health information.
Now based in Brisbane, her other interests and positions include membership of HISA, Past President and current member of iappANZ (Australian and New Zealand International Association of Privacy Professionals) and representative on many jurisdictional and Commonwealth Government reference groups and boards. Ms Hossack holds a BA (University of Melbourne) and LLB (Hons) and LLM (Queensland University of Technology).