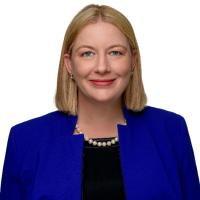 Ms Kathrine Morgan-Wicks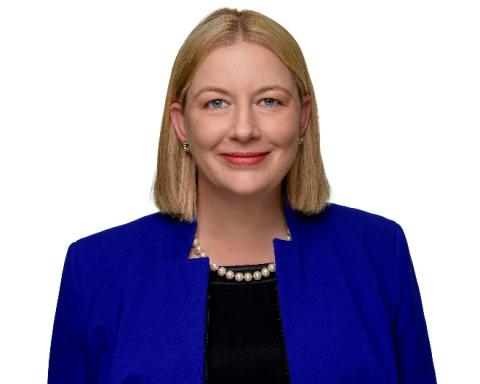 Ms Morgan-Wicks' 20-plus-year career as a lawyer and executive has spanned the private and public sectors, including 14 years travelling throughout Australia and overseas with Australia's corporate regulator, the Australian Securities and Investments Commission (ASIC), with senior executive responsibility for various operational divisions (Enforcement, Consumer Protection, Corporate Services and Registry Operations [Digital Transformation]) across ASIC. 
A move to Tasmania brought with it the opportunity to shift from the Commonwealth to the State Service, and in February 2014 she commenced as Deputy Secretary (Budget and Finance) at the Department of Treasury and Finance, one month prior to Tasmania's first change in state government for over 16 years. Ms Morgan-Wicks led her Treasury division through the delivery of 4 state budgets in just over 3 years, while quickly coming up to speed with the Tasmanian business and community context.
In 2017, Ms Morgan-Wicks was appointed as Acting Secretary for the Department of Justice and was confirmed in the role in early 2018. In the role, Ms Morgan-Wicks was responsible for overseeing 1,400 plus employees across 29 locations, with portfolios spanning the Courts, Corrections, Worksafe Tasmania, Consumer Protection, Planning and Building Regulation and a $340 million capital program.
In September 2019, Ms Morgan-Wicks was appointed as Secretary for the Department of Health and is now responsible for the delivery of a $2.6 billion health service including public hospitals, district health services, Tasmania Ambulance, mental health and public health, encompassing over 15,000 employees across Tasmania. At the onset of COVID-19 in early 2020, Ms Morgan-Wicks took on the role of State Health Commander COVID-19, responsible for preparation and response of the state health system to the pandemic.
Ms Morgan-Wicks holds a BA(Hons), LLB(Hons), LLM and is a Barrister and Solicitor (HCA, SupCt VIC) and Solicitor (SupCt Qld). In addition to her legal qualifications, Ms Morgan-Wicks has completed graduate courses in business and leadership with the Melbourne Business School and Harvard Leadership Program.
Corporate governance, people and financial management and digitally transforming organisations to customer-centric delivery are at the heart of her service-oriented career.