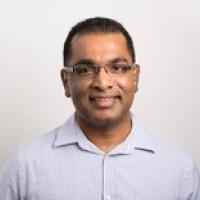 Assc. Professor Nadarajah Kangaharan
MBBS FRACP FCSANZ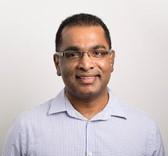 Associate Professor Nadarajah Kangaharan completed his undergraduate medical degree and postgraduate cardiology training in Australia.  He has been working as a Cardiologist at the Royal Darwin Hospital, Darwin Private Hospital, and NT cardiac since 2005.
He has held the position of Medical Director – in the Division of Medicine at the Royal Darwin Hospital since 2009.  Through this role, he has assisted in building a sustainable medical specialist workforce at the Top End.  He has further contributed to the successful setup of the Chronic Disease Coordination Unit based at the Royal Darwin Hospital, providing specialist nursing care coordination, education, and support to remote Indigenous patients at the Top End.  
A/Prof Kangaharan has played an integral part in establishing Integrated Cardiac Services Network throughout the state in partnership with NT Cardiac, NT Government, and the Commonwealth.  With a key focus of improving cardiac services in the Northern Territory – particularly the improvement of quality and access to healthcare to remote and Indigenous patients, he has been dedicated to the provision of regular outreach services to various communities in the Top End. He was Chair of the Indigenous Council of the Cardiac Society of Australia and New Zealand (2014-2019)
A/Prof Kangaharan is the clinical sponsor for the Territory-Wide Integrated Clinical Information project ( "Acacia"), which is expected to become the biggest business transformational project in the NT health system. He has also been a key stakeholder in the Territory Kidney Care project governance and implementation. He has also been instrumental in developing an integrated cardiovascular information system ( iCVIS or AURA) which is widely used by various healthcare professionals Territory-wide to access all relevant cardiac clinical information at the point of care.
A/Prof Kangaharan is an honorary clinical fellow at Menzies School of Health Research, Associate Professor at Flinders University, and a Fellow of the Cardiac Society of Australia and New Zealand. He has successfully completed SQIL ( Safely, Quality, Informatics & Leadership) Program 2022 at Harvard Medical School, Bostin US, and nearly completing the online course on "Leading Digital Health Transformation in Health Care" through Harvard Medical School Executive Education.