Electronic prescriptions
A convenient alternative to paper prescriptions.
What is an electronic prescription?
An electronic prescription is a digital version of a paper prescription. During your consultation, your healthcare provider can send your electronic prescription to you as an SMS or email.
What are the benefits?
All medicines can be prescribed using an electronic prescription. The message with a link to your electronic prescription is stored on your digital device, so you can access it whenever you're ready - saving you time, streamlining the process and improving medicine safety.
Nearly 81 million electronic prescriptions have been issued since May 2020, by more than 48,000 prescribers - GPs and nurse practitioners. 

-  September 2022
How to get an electronic prescription
During your consultation your doctor will send your electronic prescription to you as an SMS or an email

You will then take it to your pharmacy or send it to them 

If you have repeats, a new SMS or email will be sent to you when you get your medicine from the pharmacy
How to get your medicines
After your consultation and once you have received your electronic prescription, you will have two options to get your medicines.
Collecting your medicine in person 
Take your electronic prescription to a pharmacy so it can be scanned
Getting your medicine delivered 
For home delivery, forward the SMS or email to a pharmacy so they can scan it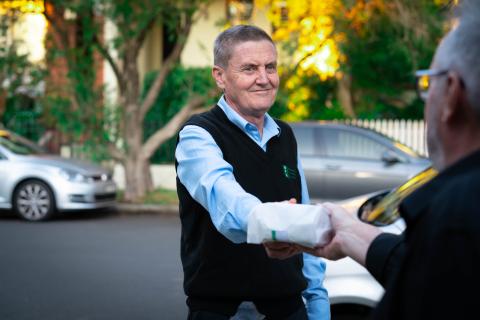 Active Script List (ASL)
A token management solution for all your electronic prescriptions and repeats
The ASL is a solution that can help people who are taking multiple medicines. It provides a consolidated list of all the medicines a patient can have their pharmacy dispense for them. The patient no longer needs to handle multiple tokens on their phone to show the pharmacist; having an ASL means the patient can walk into any pharmacy, give consent for them to access their ASL, and have that pharmacy dispense their medicines. Having a trusted relationship with a doctor and pharmacist means they can use the ASL to help their patient manage their medicines more easily.
How it will work
Visit a pharmacy to set up your list.
If your doctor needs to prescribe medicine, you can choose an electronic prescription and it will be automatically added to your list, unless you ask your doctor not to add it. You can still get an SMS or email as well.  
Go to your pharmacy, forward the SMS or email to them or call them to validate your ID so that they can access your list and dispense your medicine. 
Learn about the benefits of electronic prescriptions
Listen to the latest podcast
Hear from professionals who are already using electronic prescribing, discover the benefits and find out how to get ready for implementation. Listen to more podcasts
If needed, you can forward the SMS or email to a family member or carer so they can collect your medicine