Telehealth
Get access to healthcare by phone or video call, wherever you are.
Between 13 March 2020 and 31 July 2022, 118.2 million telehealth services have been delivered to 18 million patients, and more than 95,000 practitioners have now used telehealth services. 

– August 2022
What is telehealth?
Telehealth is having a consultation with a healthcare provider by phone or video call.
Many GPs, specialists, and other healthcare providers now offer a telehealth consultation when a physical examination isn't necessary. It's not intended to replace essential visits to the doctor, but rather be a convenient solution when you can't see a doctor face to face. 
If you have seen your regular doctor or medical centre in the last 12 months, they may be able to bulk-bill your telehealth consultation.
Kendal keeps in contact with telehealth
After relocating back to her hometown of Emerald to be closer to family - and hopefully to raise one of her own - Kendal uses digital health services to stay connected to her specialists.
What are the benefits?
With telehealth, you can see your nurse, doctor, psychologist, surgeon and other healthcare providers without having to visit them in person. What's more, if you've seen them in the last 12 months, they may be able to bulk-bill their service. 
Healthcare when you can't leave home
If you're unwell or need to self-isolate, you can still attend a consultation virtually. Telehealth consultations are not only convenient, but can also reduce the spread of illness.
Your healthcare providers are closer than ever
Occasionally, Australians living in rural and remote areas need to travel far to see their healthcare provider. A telehealth consultation can save time by enabling doctors to consult with their patient by phone or video call. 
Two consultation options
Phone
Talk to your healthcare provider using your mobile or landline phone.
Video 
Have a video call with your healthcare provider using a device that has a video platform (this may be specified by your healthcare provider).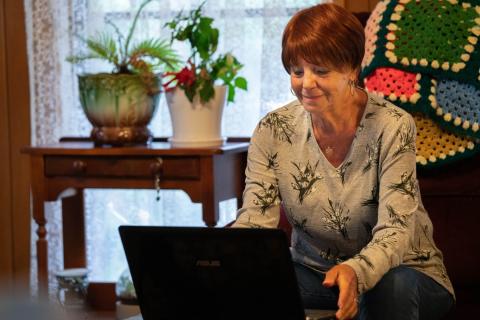 Try a telehealth consultation
Many doctors and medical centres now offer telehealth consultations. If you have a preferred healthcare provider, check if they're set up for telehealth. If they're not, you can find a provider that offers telehealth consultations at HealthDirect.