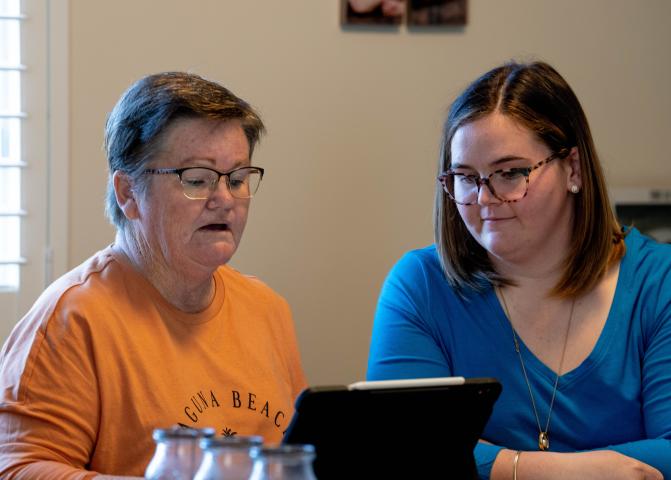 Cyber security
Protecting you and your health data - we work hard to keep your health information safe and secure.
Did you know that your health information can be even more attractive to cyber criminals than your financial details?
The following information should be used as a guide to help protect you and your family from cyber threats when you are accessing and using digital health tools.
How to spot cyber threats and avoid them
Cybercriminals are always looking to access your information for their own financial gain. To protect yourself from their malicious tactics, it's important to stay vigilant and take steps to secure your online activities. Consider following this guidance:
Do not open attachments or links in emails, social media or SMS messages unless you're sure they are safe – contact the company directly if you want to validate their requests using phone numbers or email addresses you have sourced independently

Know that trusted organisations such as your bank or government departments will not never ask you to share your password or require remote access to your device

If you provide your username and password to a cybercriminal through a scam website

or phone call, update the details immediately and report it to your service provider

Stay up to date on the latest scams with Scamwatch. See Scamwatch's Twitter for the latest scams. This content is updated weekly, and you do not need a Twitter account to view.
Check regularly for alerts and advisories

to find the latest cyber security alerts and advice

Stop and think before you share content on social media - cybercriminals can use information you have publicly posted on your social media accounts in their scams and cyberattacks.
By being aware of cybercriminal tactics and implementing these measures, you can safeguard your sensitive information and prevent falling victim to online scams or cyber attacks.
Learn more about cyber threats.
More ways to protect yourself online