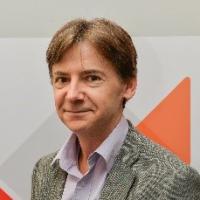 Dr Jamie Marshall
M.Psych (Clinical), B.A. (Hons.) (Psych.), Grad. Dip. Soc. Sci., MAPS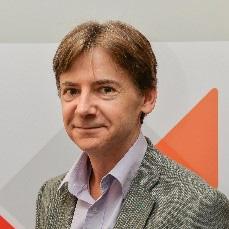 Dr Jamie Marshall is an AHPRA-registered Clinical Psychologist in a private practice based in northern NSW. He completed a PhD in 2021 in the area of digital mental health with a focus on mobile mental health apps for smartphones and tablet devices. His PhD thesis is accessible at https://hdl.handle.net/1959.11/34883. There have also been nine peer-reviewed publications stemming from this PhD research, the most recent can be accessed at https://doi.org/10.3389/fpsyg.2021.775775. 
Jamie is a Digital Health Advisor for the Australian Digital Health Agency (ADHA), and sits on the Advisory Committee for the Head to Health website. Jamie also sat on the Steering Committee during the development of the National mHealth Applications Assessment Framework. His work with ADHA has also involved providing input into the development of the Mental Health Toolkit and the allied health online learning modules for the My Health Record system, giving face-to-face talks to health professionals about using the My Health Record system, and being involved in various webinars on using the My Health Record system. 
Jamie is an Associate Fellow of the Australasian Institute of Digital Health (AIDH) and an Honorary Associate at the University of New England. Jamie is a Fellow of the Clinical College of the Australian Psychological Society (APS), an AHPRA Board-Approved Supervisor, and a member of the American Psychological Association (APA). 
Other than digital mental health solutions, Jamie's clinical interests include autism, bipolar disorder, anxiety, depression, trauma (particularly in the context of first responders and military service personnel), working with people who live in rural and remote areas, working with Aboriginal and Torres Strait Islander people, and working with people who have a disability. Jamie's clinical treatment approaches and interests include cognitive-behavioural therapy (CBT), mindfulness, positive psychology, acceptance and commitment therapy (ACT), narrative and other creative therapies, dialectical behaviour therapy (DBT), and interpersonal therapy (IPT). 
Jamie would like to assist in the realisation of digital health making a clinically meaningful positive difference to ordinary people's lives, particularly in his own area of expertise, mental health. Living in a rural area, Jamie is also keen to see digital health solutions help to bridge the clinical care gap for people living in these areas, particularly in the context of Aboriginal and Torres Strait Islander people.