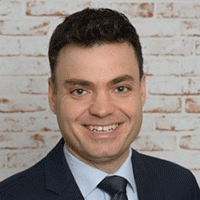 Dr Michael Araco
MBBS, CHIA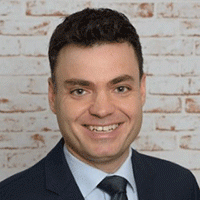 Michael Araco is a leader in health technology and innovation in Australia. He is a medical doctor with 20 years' experience, primarily having worked in the fields of digital health, clinical governance, clinical research, and medicine safety.
Michael has previously held roles as Clinical Lead of Digital Services and Medical Advisor at Healthdirect Australia where he was responsible for the clinical safety and quality of the healthdirect website, mobile app, Video Call, medicines information, and the National Health Services Directory for Australian governments.
Michael has worked with the Australian Digital Health Agency since 2017, particularly in incident management and medicine safety. He served as a committee member for the Australian Institute of Digital Health (formerly HISA) where he completed a certification in health information.
Michael has contributed to early phase clinical research in Australia for over a decade having served as an Investigator in approximately 200 early phase clinical trials of new medicines, medical devices, and vaccines. He completed an internship in medical research commercialisation and venture capital during this time. Michael also has gained experience developing clinical studies and monitoring medicine safety at a global level.
Michael has presented at conferences including the Royal Australian College of General Practitioners annual conference, the Rural and Remote Mental Health Conference, and the Association of Research and Clinical Scientists (ARCS) Australia on topics including improving health with digital tools, medicines safety and clinical research.
Prior to working in digital health and clinical research fields, Michael has 5 years of general medical experience at public and private hospitals within Victoria.