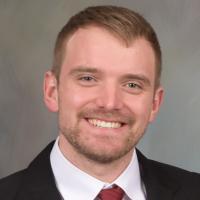 Dr Thomas Shiels
MBBS, CHIA, Grad.Cert E-Health
I am a Medical Doctor (BPT) at the Northern Hospital in Epping, Melbourne, Australia. Completed MBBS(Hons) in 2018 and one year research project in brain-computer interfaces through a BMedSc(Hons) in 2017. Founded Nova Rover Team in 2017, a student robotics group currently ranked second in the world internationally. Interests in digital health, medical leadership, neurology, stroke, and respiratory medicine. Fascinated by advanced technologies and how they can be used to provide more efficient, more equitable healthcare. Curious to develop ways to leverage big data and informatics to improve patient care, enhance clinician-patient relationships and health equity.
In 2021 and 2022 I was a medical analyst for Northern Health's Cerner implementation. This involved collecting information about current workflows in the organisation and using these to design, develop and test a digital EMR solution that would work with Northern Health's particular challenges. I have also completed a CHIA and a graduate certificate in digital health.
I am currently working clinically again and preparing to sit physician exams. I am keen to break up this study with occasional digital health work and continue to be involved with Northern Health's EMR team.
When I am not working or studying, I spend a lot of time reading fiction and growing produce in my garden.