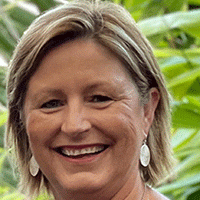 Ms Maureen Taylor
BNSc,GCertNP(Emerg),GradDipMid,Mmid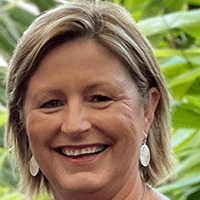 With over 30 years' experience in clinical roles in Emergency Nursing, Midwifery, the Tertiary Education sector, AHPRA and the NSW Nursing & Midwifery Council, Maureen has developed a broad range of industry experience. She has been actively involved in the development, implementation, and ongoing management of large-scale health service contracts like the health response to the NSW Hotel Quarantine project, COVAX roll out to Residential Aged Care Facilities, Disability Sectors and Indigenous communities and Rapid Antigen Testing programs for Government Departments.
Maureen's role as the National Manager of the Corporate & Government Solutions Team at Healthcare Australia has provided her in-depth experience of managing both commercial and operational aspects of large-scale projects. Maureen has advised on the development of digital platforms used for program delivery in a variety of health care projects including the implementation of an EAP telehealth counselling service for a large National client. 
In addition to her role as National Manager, Maureen is also a member of Healthcare Australia's Clinical Practice Advisory Committee and the Bids and Tenders Team. This involvement has allowed her to contribute to the development and improvement of various healthcare initiatives, ensuring that they align with industry best practices. In 2022 she led her vaccination team through the successful NSQHS accreditation process.
Maureen is a seasoned healthcare professional who brings a wealth of experience, expertise, and a commitment to quality to her role. With her deep understanding of the healthcare sector and her ability to tailor services to meet customer requirements, she is well-equipped to deliver effective and efficient healthcare solutions to clients