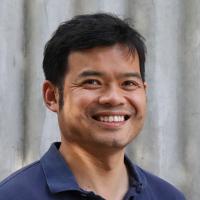 Barry Tuan Nguyen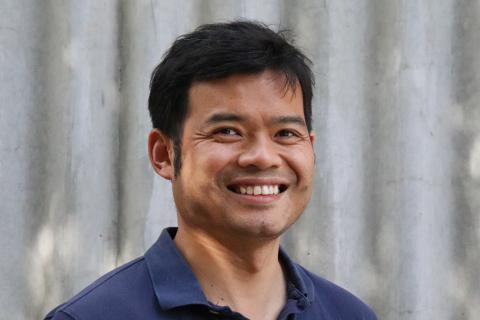 Barry is a tech entrepreneur, software engineer, physiotherapist, educator, and advisor. He has a strong interest in emerging digital health technologies that improve clinician productivity, patient engagement and outcomes, and mid-career accelerated learning and digital upskilling.
Barry is currently an online facilitator at RMIT Online for the academic units: MEDS2198 Digital Health Enablers and Technology and BUSM2537 Strategy, Design and Change Management in Digital Health. 
Barry is a co-founder and CEO of HealthAide, a self-funded health tech startup. HealthAide was a graduate of the 2022 ASTN-GSIC Pre-Accelerator, 2017 MAP Velocity Program (University of Melbourne) and Melbourne Health Accelerator (Royal Melbourne Hospital). HealthAide currently serves over 340,000 patients via its e-mail newsletter product for GP practices, and is currently building a learning management system, addressing mental and physical health performance,, produced by verified health experts. HealthAide was featured in the leading Australian health IT publication Pulse+IT.
He has served as an advisor to a large range of organisations locally and globally (including USA, Germany and Vietnam) ranging from high growth startups, peak bodies, universities, government, master franchises, non-for-profits to ASX-listed companies including Telstra Health. Venture funded health tech startups have included HealthEngine (Perth, Australia), Fruit Street Health (New York City, USA), PtEverywhere (Raleigh, North Carolina) and BlueJay Mobile Health (San Francisco Bay Area, California).
During his past role as Innovation Advisor at the Australian Physiotherapy Association, representing over 28,000 members at the time, Barry co-authored the peak body's first Practice Management Software Audit Insight 2018 Report.
He was previously a Clinical Advisor at MedTechVIC, Swinburne University of Technology, which involved providing expert advice within a research team and co-design environment to inform rational approaches to development of assistive technologies. 
He was a Mentor at Founder Institute,  a startup pre-accelerator based in Silicon Valley. He is also a Fellow at the Startup Leadership Program.
Barry was an awardee of the 40 Under 40: Most Influential Asian-Australians in 2020 and Finalist for the Australian & New Zealand Global Impact Competition from Singularity University in 2014.
He is a devoted father and husband, and an avid recreational tennis player, runner and skier. He also practices Mindfulness Meditation and Yoga Nidra on a daily basis.
To further his clinical skills, he is currently studying a Master of Advanced Paediatric Physiotherapy Practice at Monash University.