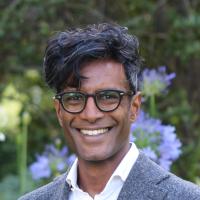 Dr Sanka Amadoru
MBBS BMedSci FRACP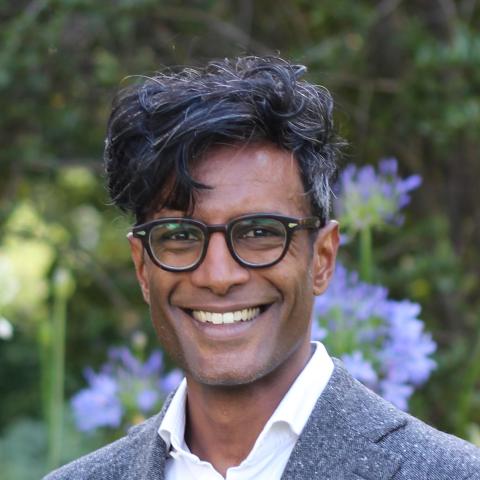 Dr Sanka Amadoru is a geriatrician (a medical specialist who consults with older people on a broad range of ageing-related health issues). His interests in digital health lie in intervening early with preventative health measures to optimise people's health, ability, and quality of life. Other potential lies in identifying health deteriorations earlier to avoid or reduce adverse outcomes such as disability, impaired quality of life, hospitalisation, and premature moves to residential care. Finally, steps towards improving fragmentation and inefficiency in the healthcare and aged care sectors will benefit both the broader community and care professionals. Many of these principles can be applied to the Australian and global populations at large. 
Sanka is a founding director of Aria Health, a specialist medical practice that provides geriatrician services to older people in residential care and clinics in both metropolitan Melbourne and rural Victorian communities. His public hospital experience includes clinical trials work in dementia, Alzheimer's disease, and neurocognitive disorders; outpatient geriatric medicine and memory clinics; acute Residential In-Reach service provision; acute and subacute geriatric medicine; and specialist clinic consultations co-located with community primary care services. As a researcher, he has published peer-reviewed articles on clinical service provision in residential care, and gained postgraduate qualifications in digital health and informatics. His teaching and conference speaking roles include audiences of GPs and specialists, doctors in training, medical students, residential and community aged care workers, and public sector and private industry stakeholders. 
Sanka has led digital change and governance at Aria Health. He has worked with Victorian Primary Healthcare Networks as a My Health Record specialist champion, providing targeted feedback on Australian Digital Health Agency resources and being interviewed for online media content.  He has provided advisory services to the Commonwealth Government on long term aged care policy. 
Last and certainly not least: Sanka believes that when considering and building the future of health and its digital enablement, we need to be mindful of not creating or perpetuating digital divides. There needs to be deliberately equitable access to digital health solutions, ensuring inclusion of rural and regional Australians, First Nations people, people from diverse cultural and linguistic backgrounds, the LGBTIQ+ community, and other vulnerable and disadvantaged groups.