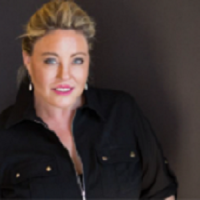 Adjunct Professor Kylie Ward
Adjunct Professor Kylie Ward is the CEO of the ACN and is a renowned nursing workforce leader and a passionate CEO who has shaped ACN to become a prominent and influential professional organisation. Ms Ward leads ACN's strong collective voice for the nursing profession, promoting nursing involvement in advocacy and policy development at the state and federal levels. She continues to drive nursing influence in broader professional issues to the next level, both locally and internationally.
Ms Ward's distinguished career spans almost three decades, during which time she has been awarded honorary Professorships from Monash University, Deakin University, University of Technology Sydney and Western Sydney University, as well as holding Executive Director of Nursing and Midwifery positions in the largest health services in NSW and Victoria.
Ms Ward currently sits on the Aged Services Industry Reform Committee (IRC) and the Health Translation Advisory Committee (HTAC) of the National Health and Medical Research Council (NHMRC). A highly accomplished CEO, Ms Ward has had responsibility for multi-million dollar budgets throughout her career. Her commitment and professionalism have been recognised through the multiple awards she has won throughout her career, including the 2017 ACT Telstra Business Woman of the Year Award for Social Purpose and Enterprise and 2018 Western Sydney University Prestigious Alumni's Award for Professional Excellence. Ms Ward holds a M.Mgt, Dip.App.Sci (Nursing), Acute Care Cert., FACN, Wharton Fellow, MAICD.