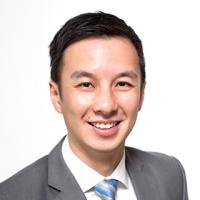 Dr Bennie Ng
Dr Bennie Ng is the Chief Executive Officer of the Australian Medical Association Western Australia (AMA WA). He commenced his career as a General Practitioner before becoming immersed in health policy and management.
Dr Ng has extensive experience in providing advice to the Australian Government having been an adviser to the Minister of Health and later appointed as Head of Social Policy at the Office of the Prime Minister and had responsibilities across health and hospitals, aged care, disabilities/NDIS and indigenous affairs. He has held senior positions in strategy, services planning and general management across public and private hospital sectors including the Peter MacCallum Cancer Centre, Healthscope Limited as well as the Hong Kong public hospital authority.
Dr Ng has a Bachelor's Degree in Medicine and Surgery and a Masters of Business Administration. He is a Fellow of the Royal Australasian College of Medical Administrators and of the Royal Australian College of General Practitioners, and is a Council member of the National Library of Australia.