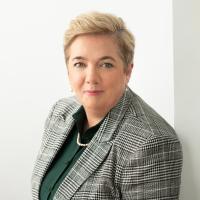 Dr Elizabeth Deveny (Chair)
Dr Deveny is an experienced and well-respected senior executive with a strong commitment to providing sustainable health outcomes for all Australians, and a demonstrated ability to build and maintain positive, productive partnerships with key stakeholders and the broader community. 
Dr Elizabeth Deveny's recent roles include CEO of South Eastern Melbourne PHN, CEO of Bayside Medical Local and Chair of Southern Metropolitan Partnership. 

She holds a masters in vocational health education and a PhD in Medicine (clinical decision support development), both from Melbourne University.