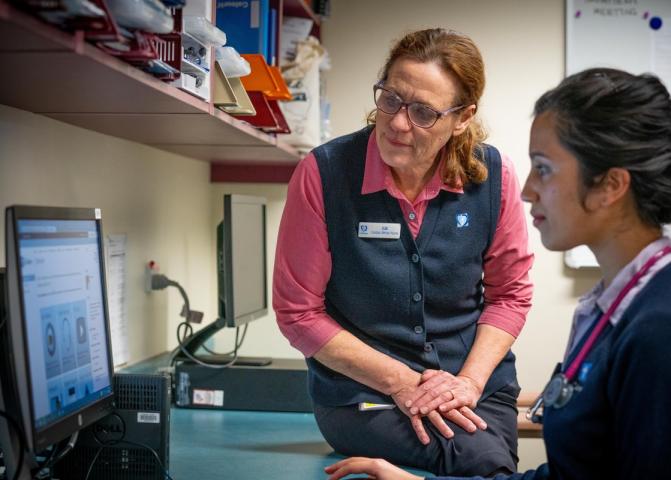 Cyber security
Helping healthcare providers and their teams better identify threats and mitigate potential impacts.
Our Cyber Security Centre
Responsible for how Australia keeps its valuable health information safe and secure, our Cyber Security Centre (CSC) works with the healthcare sector to help identify ways to keep digital health assets protected.
Our aim is to make sure that people who work in healthcare are informed and prepared for any cyber threats that target digital health assets. 
To help achieve this level of preparedness, we partner and share expertise with government and private cyber security organisations nationally and internationally. 
We're also closely aligned with the Australian Cyber Security Centre. This helps prepare us to respond to any emerging cyber security threats.
There have been more potential cyber security attacks in the first half of 2020 than there were in the whole of 2019.
Why cyber security matters
Whether you're an individual, part of an organisation or a private practice, it's important to always be aware of potential cyber security issues. 
If your information systems are subject to an attack, it can put your personal information and the reputation of your organisation at risk. In turn, this may affect your organisation's profitability, access to critical business systems and its capacity to run business as usual.
Being cyber security aware
Career criminals are opportunistic by nature and hurried implementations of COVID-friendly clinical workflows can create tempting opportunities to attack valuable health and business data if not well secured.
Preventing potential cyber security attacks is no longer reserved exclusively for people in the IT sector. Everyone can now play a part in keeping their personal and professional information secure.  
Six practical steps to protect against attacks such as phishing and ransomware 
Build security awareness with the Digital Health Security Awareness eLearning course
Keep your software up to date
Use strong passwords and implement multi-factor authentication
Back up your data regularly
Do not respond to unsolicited phishing emails, texts and calls
If you fall victim to ransomware, avoid paying the ransom
More information
Refer to the righthand side of this page for additional resources relating to cyber security.