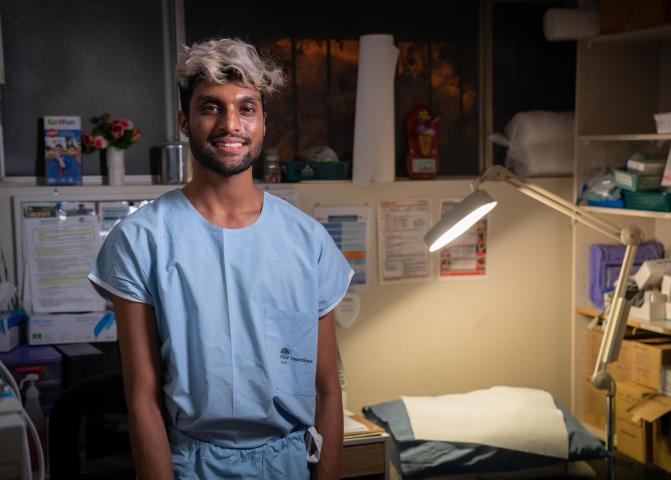 Nursing and midwifery
Setting up a pathway for building digital health capability and leadership to deliver contemporary care.
 
National Nursing and Midwifery Digital Health Capability Framework
Australia's largest healthcare workforce of nurses and midwives are increasingly using digital health technologies in the delivery of safe, quality and person-centred care.
The framework recognises the unique digital health capabilities of nurses and midwives now and into the future. It outlines the core skills, knowledge and behaviours required for professional practice across five domains:
Digital Professionalism: Professional standards are maintained in the digital environment
Leadership and Advocacy: Digital health leadership and advocacy supported by clear policy
Data and Information Quality: Data quality must be present
Information-enabled Care: Care must be supported by rigorous data analysis and critical appraisal
Technology: Technology needs to be understood and used appropriately
These domains sit within the context of nurses and midwives' roles, workplace settings and the professional standards that apply to their practice.
Each domain has three sub-domains containing capability statements for users to assess their capability level as either formative, intermediate or proficient.
The framework is intended to enable and inform nurses and midwives in contemporary practice. It's a guide for individuals, organisations and educators to help support professional development and planning.
Watch the complete series to learn more about the framework
Episode 1 - Digital health framework
Episode 2 - Digital health benefits
Episode 3 - Digital health preparedness
Episode 4 - Digital health capabilities
Episode 5 - Digital health futures