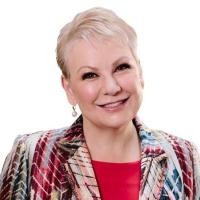 Ms Lyn McGrath
Ms McGrath is a non-executive Board member with over 30 years experience at executive and board level focused on both regulated and complex industries, particularly financial services and health. She is Chair of the Agency's Audit and Risk Committee.

Ms McGrath has extensive senior executive experience as the former Group Executive Retail Banking at BOQ and Executive General Manager, Retail at CBA. Ms McGrath has successfully led data/digital transformations and business turnarounds in ASX 100 companies. She has significant experience in big consumer and retail distribution, including digital and multi-brand. Ms McGrath has a strong track record and experience in people-oriented business and distributed workforces.

Ms McGrath is also a non-executive Director of Challenger Bank Ltd, an ADI wholly owned by Challenger Group. She is also Chair and non-executive Director of TogetherAI Pty Ltd, a mental health technology platform focused on pre-teens and their parents/carers.

Ms McGrath has a Bachelor of Arts from Macquarie University and a Master of Business Administration from the Macquarie Graduate School of Management. She is a Graduate of the Australian Institute of Company Directors, a Senior Fellow of FINSIA, a Vincent Fairfax Fellow in Ethical Leadership and a member of Chief Executive Women.