A clearer view of pathology and diagnostic imaging results
Published 20 December 2019
20 December 2019: Recent My Health Record upgrade makes it easier for clinicians to access patients' pathology and diagnostic imaging results.
Making the best clinical decisions means having access to the best information available. Yet for many healthcare professionals and patients, tracking down important pathology and diagnostic imaging reports is time consuming and difficult to manage. This is all changing with the recent implementation of the Pathology Reports Overview and Diagnostic Imaging Reports Overview in My Health Record.
The upgrade gives treating clinicians improved access to key information to guide their clinical decision-making, saving time and effort in trying to track down their patients' health information.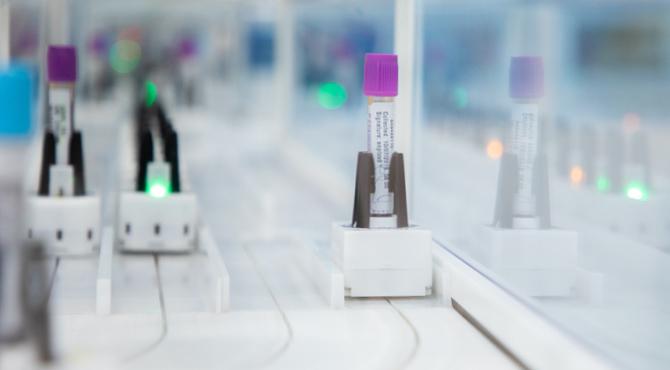 There are currently nearly 1 million pathology and diagnostic imaging reports a month being uploaded to My Health Record. As of November this year, 28 million pathology reports and nearly 5 million diagnostic imaging reports have been uploaded. Those numbers are expected to continue to grow rapidly as My Health Record is integrated into more and more clinical workflows across Australia.
The Pathology Reports Overview and Diagnostic Imaging Reports Overview enable treating clinicians to make the most of this information by allowing relevant tests and results to be more easily identified and grouped, even if they were conducted at various locations and times. It allows clinicians to gain a quick snapshot of a patient's test result history, improving decision making, enabling better monitoring of patients' results over time and helping to avoid duplicate testing.
General practitioner, Dr Charlotte Hespe FRACGP, says her skill as a GP is about going and finding all the evidence to put together a complete picture.
"My Health Record is going to provide that for me and those snapshots in time are going to be part of that information gathering. Being able to go and find all of the information that I can myself without having to spend hours phoning up other places and bothering them is just fantastic and it will enable people to be managed more safely," said Dr Hespe.
The upgrade ensures that the Pathology and Diagnostic Imaging Overviews are automatically available from Clinical Information System applications that implemented the My Health Record Document List, with no additional development work required.