Drawing the blueprint for safer medicines
Published 29 August 2018
The Agency and its partners will co-produce a national digital medicines blueprint to coordinate digital medicines safety initiatives across Australia.
Medicines safety is a significant problem in Australia, with an estimated 230,000 medication-related hospital admissions happening in Australia each year. In addition to the human cost of these events, the financial impost of these events to the Australian healthcare system has been estimated at approximately $1.2 billion annually.
Digital health technologies are poised to make significant inroads on these figures, greatly improving the lives of Australians in healthcare, and saving taxpayer dollars. All states and territories have prioritised digital health as key to improving service delivery and health outcomes, as have many healthcare providers. In a fast-paced world where digital technology is rapidly evolving, thinking carefully about the outcomes we might want for patient healthcare in the future is critical.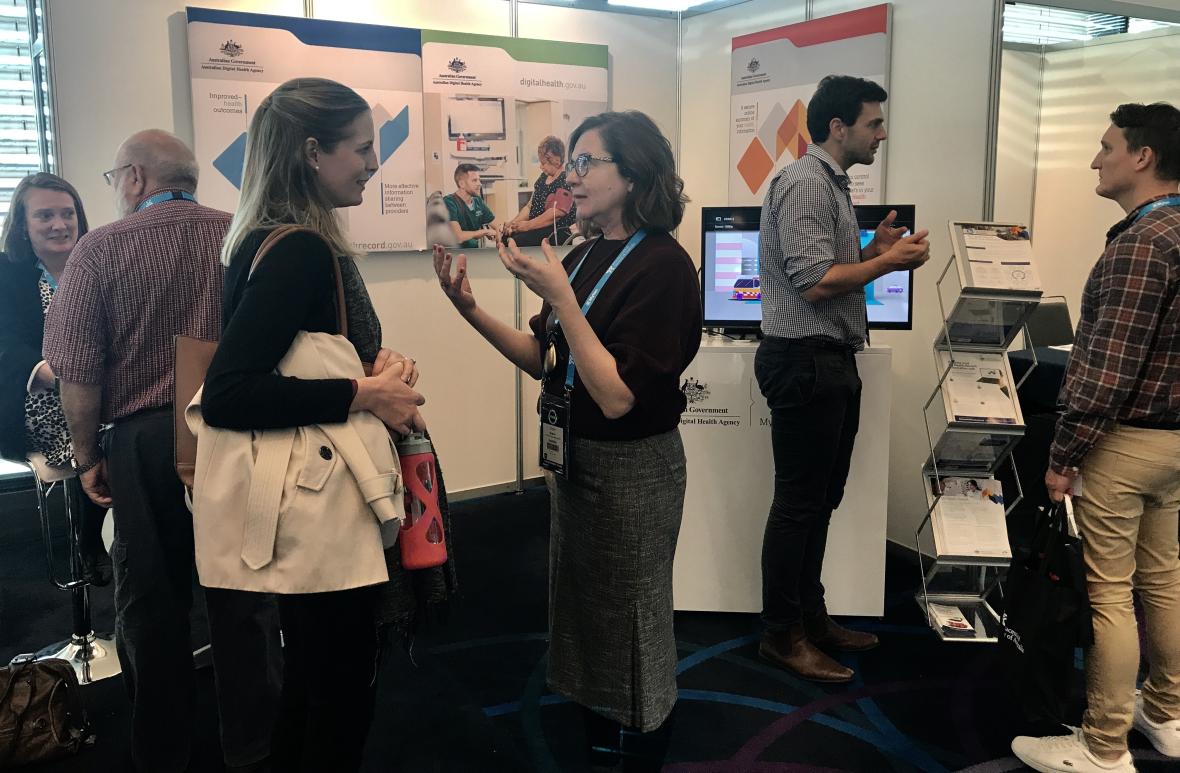 Australian Digital Health Agency staff and event attendees - digital health benefits, innovation and technology
The Australian Digital Health Agency in partnership with State and Territory health jurisdictions established a vision for Australia's digital health future through the National Digital Health Strategy and associated Framework for Action. A key Framework for Action priority for medicines safety is to co-produce (with government, consumers, practitioners and industry) and publish a national digital medicines safety blueprint. The idea of a blueprint is to reflect on our current state and plan the outcomes that we want in our future state. This way, we can strive for innovation in the interventions and technology that will help us get to this new future, rather than focus on the 'next big thing' that might not provide the right solution.
Digitally enabling healthcare requires technical and personal change; the Blueprint will help us identify the changes needed to truly impact medicines safety. Some of the key activities planned for the Blueprint include enhanced reporting capabilities, a national allergy strategy, and real time prescription monitoring. See the Framework for Action for more details.
By Andrew Matthews