Electronic prescribing is on the horizon - here's what happened in 2019
Published 20 December 2019
Working with the Australian Government Department of Health, the Agency has laid the technical foundation for the use of electronic prescriptions as an alternative to paper prescriptions.
The National Digital Health Strategy recognises electronic prescriptions as part of broader digital health and medicines safety priorities for Australia.
Electronic prescribing will support consumer safety by reducing the risk of dispensing errors, assist health practitioners by reducing unnecessary paperwork, and set the stage for a variety of digital health initiatives.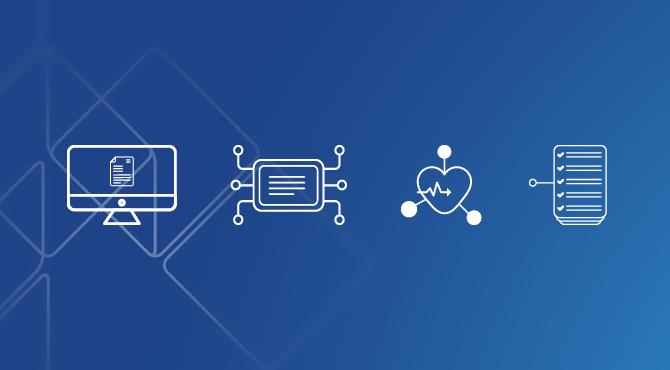 For instance, electronic prescribing is likely to play an important role in telehealth. A doctor consulting with a patient via telehealth will have the ability to write a prescription that the patient could receive electronically at the time of consultation. The patient can subsequently fill the electronic prescription at any pharmacy, without needing to receive a paper prescription by mail which is the current practice. Electronic prescribing means prescriptions are less likely to be lost or misplaced, which is particularly beneficial in times of disaster when it's easy to leave prescriptions and medicines behind.
These are just two ways that electronic prescribing can support improved experiences and health outcomes for consumers, and it's why this year's advances are so crucial for digital health.
Laying the foundations for electronic prescribing
Throughout 2019, Australia has made significant progress toward enabling electronic prescriptions as an alternative to paper prescriptions. This has been accomplished through two pieces of work:
development of the regulatory framework; and
establishment of a technical framework.
The Australian Government Department of Health has made changes to the regulatory framework to enable electronic prescriptions as a legal alternative to paper prescriptions for PBS medicines. States and territories are working with the Commonwealth to ensure alignment of processes to deliver a nationally consistent electronic prescribing framework.
Meanwhile, the Agency has co-designed the technical side of the project through collaboration with key industry and clinical partners.
Setting up the right technical framework
Working with the Australian Government Department of Health, the medical software industry, pharmacy and medical peak bodies and consumer groups, the Agency spent much of 2019 co-designing the technical framework that will support electronic prescribing in Australia. This work can be broken into three components:
the overarching solution architecture (how it all works)
conformance profile (requirements for what software must do in order to participate)
a conformance assessment scheme (how parties will determine whether a software system is conformant).
This technical framework establishes the requirements for clinical software to align with the regulatory framework, adhere to privacy and security principles, and maintain consumer choice.
On 31 October 2019, coinciding with the regulatory changes, the documents that make up this technical framework were published. The Agency also delivered the start of the developer and vendor support via the Developer Centre with a range of guidance for understanding the technical framework and a developer welcome pack. Electronic prescribing webinars presented by the Agency on 12 and 13 December have been recorded and are available for online viewing.
As part of the 2019-20 deliverables, ongoing vendor support will be provided.
What's next?
The Agency will continue to support the Department of Health's electronic prescribing project in a variety of ways:
strategies and workshops that facilitate change and adoption, especially working with health professional peak bodies;
implementation of conformance processes via a conformance operating plan;
implementation of vendor software support and testing, building on our existing resources; for helping vendors understand technical specifications and changes to software products; and
quality assurance activities.