My Health Record - the connection to accessible information at any time
Published 23 April 2018
Hospital pharmacist Leonie Abbott discusses the benefits of My Health Record.
This article originally appeared on Australian Association of Practice Management (AAPM).
By the end of this year, every Australian will have a My Health Record unless they decide they do not want one – and all healthcare providers need to be prepared, wherever they are.
Already 5.5 million Australians – more than 20% of the population – have a My Health Record.
Almost 1,000 public and private hospitals around Australia have connected to the My Health Record system via their electronic medical record systems. Across Australia, 72% of public hospitals are connected to My Health Record – covering approximately 81% of available beds nationally.
Hospital pharmacist Leonie Abbott from the University Hospital Geelong, at Barwon Health in Victoria, has been uploading records to, and using My Health Record, since 2013.
She said having My Health Record accessible '24/7' is an extremely useful benefit of the system.
"Within a busy emergency department, being able to access information at any time is essential. Patients come in at any time of the day or night with emergencies, and often they have little healthcare information with them, including knowledge of their medicines.
"My Heath Record is a summary of multiple clinical information software all in one record. It gives some preliminary information that may allow you to identify which healthcare practitioner in the community to call. This avoids unnecessary phone calls, or faxes and time wasted," Ms Abbott said.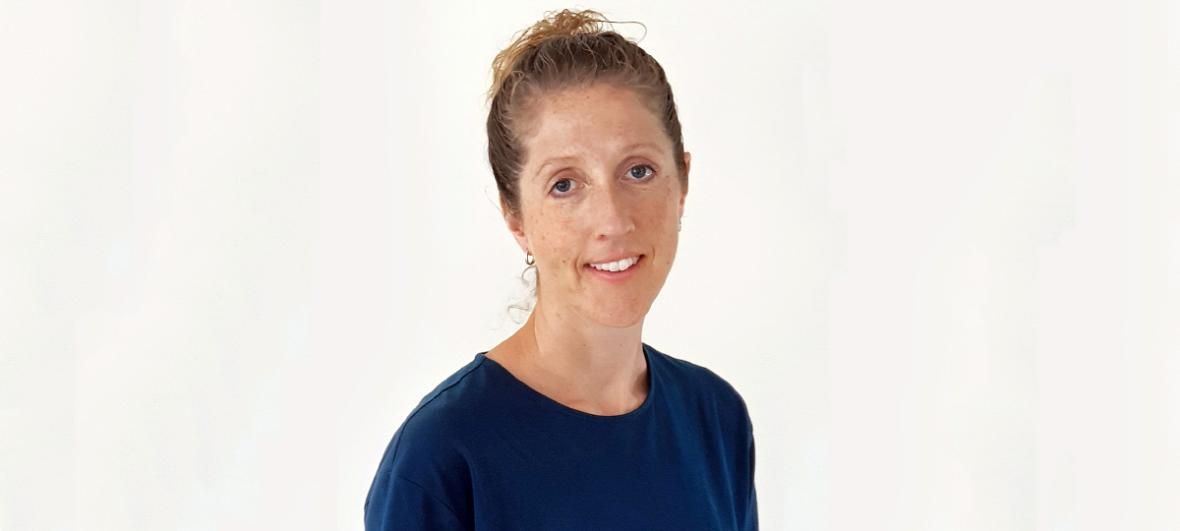 Hospital pharmacist Leonie Abbott
In August 2017, the Council of Australian Governments Health Council approved Australia's National Digital Health Strategy – Safe, Seamless and Secure. The strategy identified seven key priorities for digital health in Australia. Establishing a My Health Record for every Australian who wants one by the end of 2018 is one of these priorities.
The strategy puts the consumer at the centre of their healthcare and provides choice, control and transparency.
Australian Digital Health Agency CEO Tim Kelsey said the implementation of My Health Record nationally this year will deliver a system that provides universal functionality, clear and concise content and, critically, a safe and secure clinical health service for all Australians.
Ms Abbott said My Health Record provides a starting point for conversations with patients.
"It improves my efficiency and that of community pharmacies, particularly as they receive many calls each day for medication histories. Interruptions can also impact dispensing accuracy which is an important issue."
"Additionally, shared health summaries from GPs can be very useful – they are busy practitioners and cannot be accessible at all times. Being able to view My Health Record information can help before you make a phone call," Ms Abbott said.
Hospital staff can use My Health Record via connected systems every day including to provide input into discharge summaries documenting a patient's encounter in the hospital. To date, more than 1.5 million discharge summaries have been uploaded to the My Health Record system.
The need for uniform and accessible discharge summaries was highlighted in research published in the February 2018 issue of the Australian Health Review (AHR).1
The research concluded that: "The quality of medical data captured and information management is variable across hospitals" and the researchers recommended medical history documentation guidelines and standardised discharge summaries be implemented in Australian healthcare services.
AHR chief editor Professor Gary Day said that the researchers also supported integrating these into a solely electronic system such as My Health Record, with the proviso that information uploaded to My Health Record could only be as good as information contained in the clinical systems contributing to it.
The Agency has partnered with Australia's 31 Primary Health Networks to support pharmacies and GP practices to complete their registration with My Health Record and to raise awareness of the benefits of My Health Record. Staff from PHNs are available to visit onsite to work with staff to ensure the registration and connection process runs smoothly.
Agency CEO Tim Kelsey said: "My Health Record can reduce the risk of medical misadventures by providing treating clinicians with up-to-date information."
"The benefits of digital health for patients are significant and compelling. Digital health can improve and help save lives," he said.
Real and ongoing benefits from My Health Record will be felt over time as more and more health information is added to a person's My Health Record.