Pharmacists have worked in the dark for way too long
Published 27 February 2018
Associate Professor Mark Naunton says that pharmacists have worked in the dark for too long, and looks forward to them having secure access to patient health information.
Associate Professor Mark Naunton is head of Pharmacy at the University of Canberra. He believes that thanks to My Health Record, pharmacists will be able to practice what they preach – they will have secure access to a patient's health information.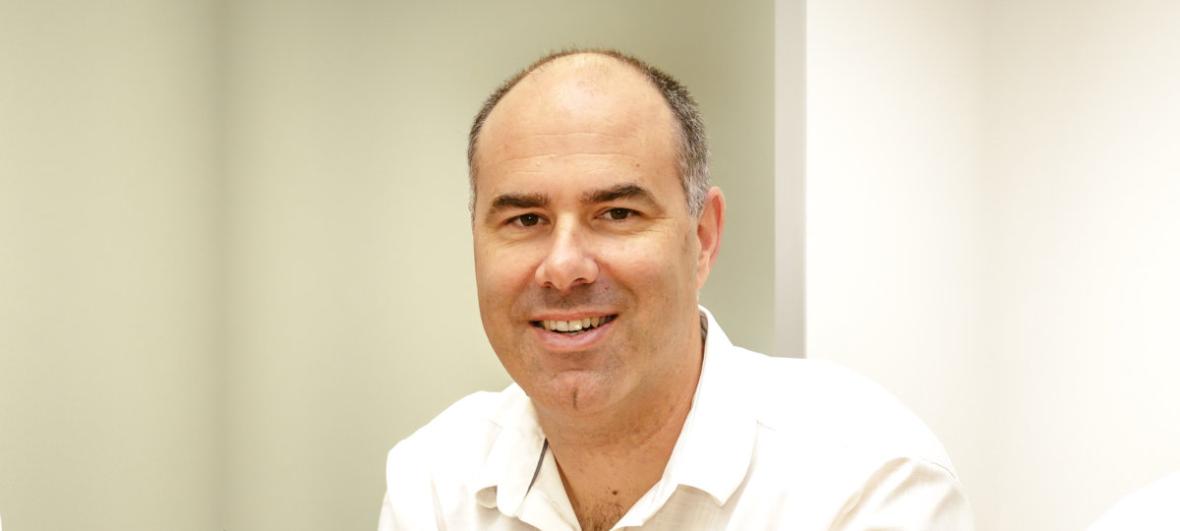 Associate Professor Mark Naunton
For too long pharmacists have worked in the dark with patients. Having a My Health Record will mean important health information such as allergies, current conditions, medicine details, pathology reports or diagnostic imaging scan reports can be digitally stored in one place and will allow access by health professionals with the patient's consent.
I remember back in 2009 when Professor Gabrielle Cooper OAM, discussing e-health, said, "For many pharmacists it will be a breath of fresh air for others a real challenge." In 2018 pharmacy students entering a pharmacy degree are appropriately trained to deal with patients with complex needs.
From the perspective of a pharmacy educator, it is more important than ever to ensure pharmacy graduates are appropriately skilled to deal with the complex histories and data they will have access to when working as a pharmacist.
Pharmacy undergraduate programs must ensure students are appropriately trained in My Health Record so they can, upon registering as a pharmacist, contribute to the Quality Use of Medicines for patients.
I believe a key benefit of My Health Record for patients and, in fact, the whole healthcare system is that pharmacists are finally linked and integrated more into the healthcare team. For pharmacists, it will allow them to provide better informed patient-centred care
One area of great concern for me is in the post-discharge period and confusion around medication changes particularly for people with multiple chronic diseases. According to Australia's Health 2016 (published by the Australian Institute of Health and Welfare) 23% of Australians, or 5.3 million people, had two or more of eight selected chronic diseases. In major cities the rate is 21% increasing to 28% in regional and remote areas.
Having access to information about a patient's hospitalisation and medication management – through discharge summaries and the medicines view features of My Health Record – will enhance the care pharmacists can provide patients and minimise the risk of medication misadventure.
It is well documented that the post-discharge period is a period of significant risk for the elderly who use multiple medications, or polypharmacy. According to Australia's Health 2016, 60% of people aged 65 and over have two or more chronic diseases. In light of this, the potential for My Health Record discharge summaries to reduce hospital to home medication misadventure is large.
It is also great for patients that connecting pharmacy dispensing software to My Health Record allows medication dispense records to be added to the patient's My Health Record at the time of dispensing. It will be even better for patient care when accredited pharmacists can upload Home Medicines Review and Residential Medication Management Review reports. I look forward to the day My Health Record has that capability.
I also see significant advantage when pathology tests and imaging tests are uploaded directly to My Health Record. This will improve efficiencies. Too often I have found working as a pharmacist I am chasing up GPs, specialists for various pieces of information to assist me in making a recommendation for a patient.
It is interesting that many patients think we may already know all of this when in fact we generally have limited or no information, particularly at the time of dispensing.
I would like to see further improvement where patients can easily have S2 and S3 medications uploaded directly to their My Health Record at the point of purchase.
(Presently, for Schedule 2 and Schedule 3 medicines would need to be dispensed to a patient through a dispensing software for them to be uploaded to My Health Record).