The quiet achievers of digital health: celebrating 100 releases of the Australian Medicines Terminology
Published 31 May 2018
Reflections of some of the pioneers of digital health in Australia.
Rome wasn't built in a day; nor was Australia's digital health system. Key building blocks have been put in place bit by bit to build a complete national system. One of these key building blocks is the Australian Medicines Terminology (AMT), which passed its milestone 100th clinical release earlier this year.
The AMT uniquely identifies and describes medicines for use in computer systems in Australia. This means that clinical systems that use the AMT can be assured that they're speaking the same language as other clinical systems when transferring medicines information.
Some of the staff that worked on the very first clinical release of the AMT in 2009 are still with us. Stand up and take a bow Attila Edelenyi, Dion McMurtrie, Luke Swindale, Pan Teng, Sarah Kong, and Stephen Crow!
Not just a list of medicines
The AMT is much more than a big list of Australian medicines. It's a hierarchy of concepts that enables healthcare professionals to record medicines at the level of detail most suitable to their needs, and permits meaningful high-level reporting for public health analyses and so on.
This unique structure requires specialised tooling, which is developed in-house in close collaboration with the Clinical Terminology team. In the early days of the Agency's predecessor, NEHTA, the monthly updates were created on a series of spreadsheets. Sarah remembers those days all too clearly:
"Within a week of starting at NEHTA, I was locked in a tiny room for a week with three or four other Terminology Analysts filling in these spreadsheets in order to get 3000+ products into AMT in one hit. Welcome to AMT, they said."
Some things change, others stay the same
A lot has changed since that first release, Dion says. The spreadsheets have been replaced by a dedicated terminology maintenance, authoring and release management tool named Lingo™.
"The main difference is that the production of AMT is much more automated and has tighter quality control than ever before. This is thanks to the huge effort the AMT team have put into the coordination of their work and release production processes quite outside the actual authoring tool."
Throughout all these changes, the Clinical Terminology, Tooling and Release Management teams have maintained an unwavering commitment to quality assurance, with additional oversight provided by the Clinical Safety team. Luke and Attila point out that in 100 releases there have only been two issues that resulted in pulling the release, the most recent of which was in 2012.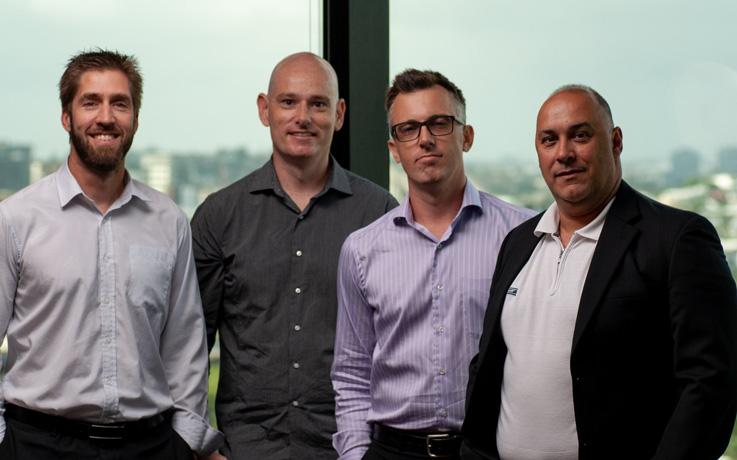 Stephen, Dion, Luke and Attila, Brisbane-based developers
Despite all these technical and procedural changes, the people involved in developing the AMT have remained remarkably constant. They really are the quiet achievers of digital health. Pan remembers:
"From a people perspective, the AMT and Clinical Terminologies haven't really changed much since that first release. All of us come from a clinical or technical background, so I'm proud to be called a nerd! I'd like to thank my past and present colleagues for all the wonderful work over the years."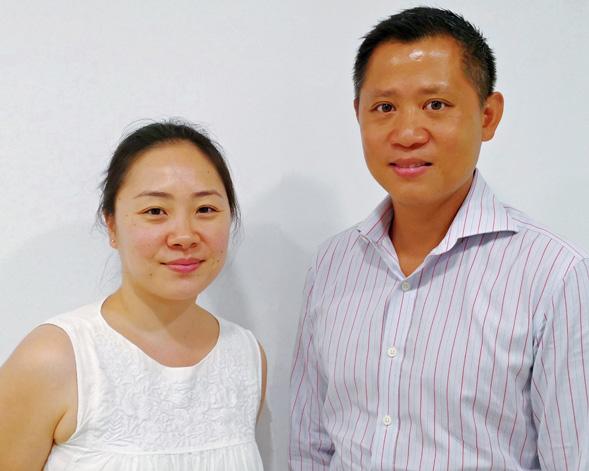 Sarah and Pan, Clinical Terminology team members in Sydney
See also: Media release: Australian Medicines Terminology reaches 100th milestone release