What's in the COVID-19 information app?
Published 28 April 2020
A quick illustrated walkthrough of the features and content in the official information app.
The official COVID-19 app is an excellent resource for up to date and authoritative COVID-19 information. Apple iPhone users can find it in the App store as shown below.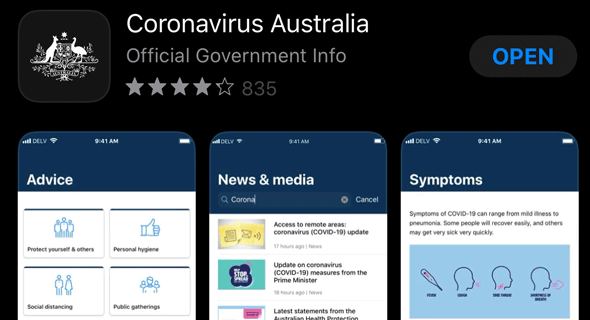 An Android version is also available on Google Play.
Inside the app you'll find information and resources under a series of headings including a symptom checker, an advice section, contact information, and more.
 
The Current status section displays up to date information about the number of COVID-19 cases in each state and territory in Australia.
    
The Advice section is particularly rich with information. The options available don't fit on a single screen, so you can scroll down to find and explore the topics of most interest to you.
The topics covered in this section will evolve over time as new information comes to hand. Remember to check in periodically to ensure that you stay up to date.