Inside Digital Health - COVID-19 special edition no.8, January 2021
Published 15 January 2021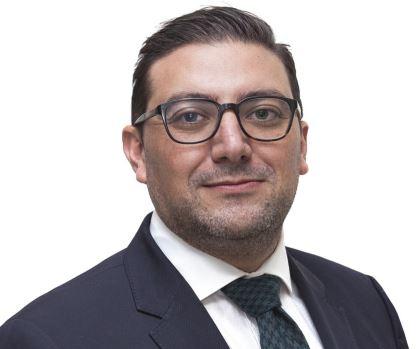 Message from the Chief Digital Officer
In our first edition of Inside Digital Health for 2021, Dr Steven Hambleton reflects on how far we've come fighting COVID-19 and the role technology has played along the way.
As the summer break continues, I encourage you to be mindful of the information you share online and why password managers are important. Listen to our latest podcast and read the latest cyber security advice to understand more about this.
COVID-19 has also highlighted the need for healthcare providers to connect to each other safely and securely. You can find out what's being done to address this in the Safety and Quality Benefits of Secure Messaging review.
All the best for the new year, as we continue working together to connect Australia to a healthier future.
Steven Issa
A/g Chief Executive Officer
FROM THE AGENCY
 

2020 – a year to remember or a year to forget

Dr Steve Hambleton, Independent Clinical Advisor, reflects on the year that has forever changed health in the world and offers a glimpse of what's to come in 2021. Read more

 

Oversharing is a #bad-idea

Oversharing on social media can backfire badly, both personally and professionally. Read our tips for safer social networking. Read more

 

Connecting you to better healthcare

The need for healthcare providers to connect to each other safely and securely is greater than ever. Find out what's being done. Read more (PDF, 3.55 MB)

 

Why you should use a password manager

In our latest podcast, hear about the benefits of password managers within healthcare, how multi-factor authentication works and how to protect your privacy and confidentiality. Listen now

 

Accredited electronic prescriptions courses available

With social distancing requirements highlighting the need for electronic prescriptions, now is the time to get trained up and accredited. Read more

 

Help your patients have a safety first summer before they hit the road

Ensure vital health information like medical conditions, medicines, allergies and adverse reactions are in one place in My Health Record. It makes finding it easier and faster, and in an emergency, it could save their lives. Read more

 

How do healthcare providers view each other's documents?

Public hospitals have viewed more than 2.5 million medicine documents and uploaded more than 3.2 million discharge summaries to My Health Record since November 2019. Read more

 

Training and support

A range of new webinar learning opportunities are available on our events and webinars page. Visit the online training page if you're interested in CPD accredited courses.
ADDITIONAL INFORMATION