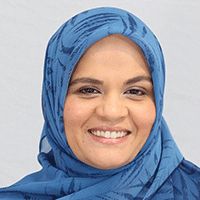 Prof Farah Magrabi
BE (Hons 1), PhD, FAIDH, FACMI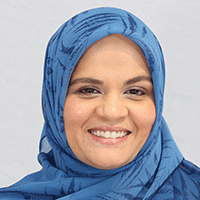 Farah Magrabi is a Professor of Biomedical and Health Informatics at the Australian Institute of Health Innovation, Macquarie University. She has a background in Electrical and Biomedical Engineering, and has worked as a health services researcher for 20 years (UNSW and Macquarie University).
At the Australian Institute of Health Innovation, she leads a research stream in patient safety informatics investigating the clinical safety and effectiveness of digital health and artificial intelligence (AI) technologies for clinicians and consumers.
Professor Magrabi leads the NHMRC Centre of Research Excellence in Digital Health's Safety research stream; is co-chair of the Australian AI Alliance's Working Group on safety, quality and ethics; holds a Fellowship at the University of York with the Assuring Autonomy International Programme; and is an Associate Editor of the Journal of the American Medical Informatics Association (2020-present).