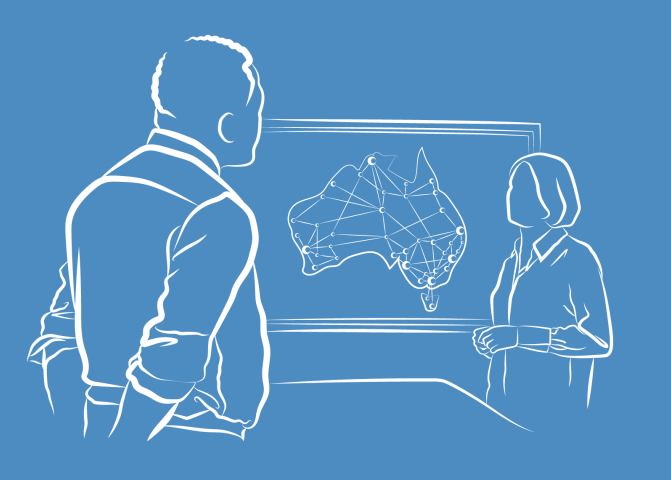 National Digital Health Strategy and Framework for Action
Australia's National Digital Health Strategy - Safe, Seamless and Secure: evolving health and care to meet the needs of modern Australia
Where are we now?
Digital information is the bedrock of high quality healthcare. The benefits for patients are significant and compelling: hospital admissions avoided, fewer adverse drug events, reduced duplication of tests, better coordination of care for people with chronic and complex conditions, and better informed treatment decisions. 
Better patient healthcare and health outcomes are possible when you have a health infrastructure that can be safely accessed, easily used and responsibly shared. 
To achieve this, the National Digital Health Strategy is establishing the foundations for a sustainable health system that constantly improves. It underpins and coordinates work that is already happening between governments, healthcare providers, consumers, innovators and the technology industry. 
The outcomes you can expect to see are covered by seven high level strategic priorities or 'pillars' of digital health improvements detailed in the strategy. These outcomes will be delivered to all Australians by 2022, following the Framework for Action implementation plan.
They will form part of a newly sustainable ecosystem of digital health technology well into the future. 
How was the National Digital Health Strategy formed?
The National Digital Health Strategy was formed after detailed consultations with patients, consumers, carers, healthcare professionals, industry, organisations and innovators. It's based on evidence of clinical and economic benefits identified from sources both in Australia and overseas.
The Australian Digital Health Agency is custodian of the strategy, its role being to evolve national digital health capability by innovating, collaborating and leading.
Download the National Digital Health Strategy (PDF, 2.09 MB)
Download the digital health timeline (PDF, 463.15 KB)
Framework for Action
The Framework for Action is the implementation plan for the National Digital Health Strategy. It details who will be doing what and where, in order to help empower people – and those who care for them – with modern digital services and products.
Download the Framework for Action (PDF, 6.46 MB)
This will be achieved via 44 activities that have been prioritised for delivery by 2022 and that were identified during the consultation phase.
The framework promotes collaboration and information sharing, and can guide organisations looking to align their work to national strategic priorities. It creates the basis for ongoing dialogue, and will help to realise the strategy into a truly national, cohesive and integrated digital health system.
The Framework for Action follows six principles:
Supports the seven strategic priorities of the National Digital Health Strategy.
Roles and activities are informed by the strategy consultation phase.
Aligns with strategic national health reform priorities and investments.
Activities leverage national investment, including specifications and standards.
Highlights current and planned activities, and identifies role gaps.
Is iteratively developed over the life of the strategy, to reflect continuing progress.
Where to next? 
Australia, the future of health is digital
Today, Australians have access to telehealth, electronic prescriptions, My Health Record and more. What comes next is up to you. The next digital health strategy will start in 2022 and covers a five-year time frame.
Now's your chance to discover what Australians have said they want for the future of digital health. Your input has been invaluable and will help the Australian Government continue to evolve one of the best healthcare systems in the world.