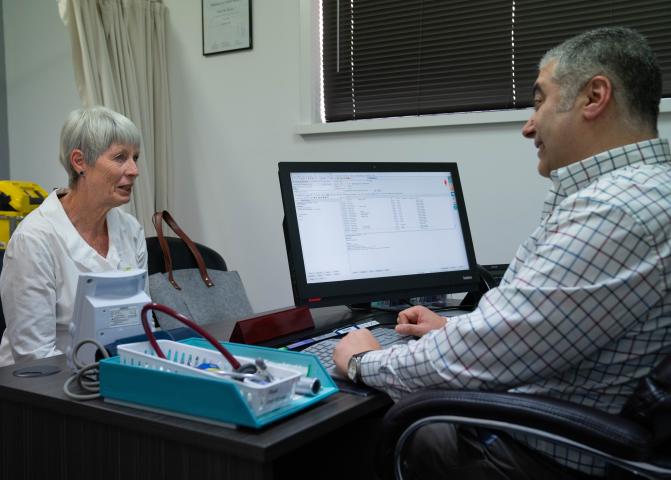 Advance Care Planning
National Guidelines
To assist with supporting patients who want to use My Health Record to securely store and view their advanced care documents, a set of national guidelines has been released.
These guidelines provide guidance for jurisdictions, health services and health professionals about the use of My Health Record to store and access documents related to advance care planning and goals of care discussions that occur in the context of end-of-life care. While the guidelines are not written for a consumer audience, they may be useful for health professionals in supporting people wishing to use My Health Record to store and view these documents.
What is advance care planning?
Advance care planning is a voluntary process of planning for future health and personal care whereby a person makes their beliefs, values and preferences known so they can be used to guide future decision-making in the event that the person is unable to make or communicate decisions.
Australians are living longer and are increasingly living with chronic diseases or illnesses. Consequently, all Australians are being encouraged to consider advance care planning earlier. However, evidence shows that many Australians are not undertaking advance care planning even when this would seem to be important. As a result, many people are admitted to hospital or start a program of treatment without an advance care planning document in place.
See the critical role advance care planning can play in your patient's future
What are goals of care?
Complementary to advance care planning is the process of agreeing goals of care that would apply in the event of a person's clinical deterioration and at end of life. This person-centred process occurs during admission to hospital or at the start of a new treatment program and involves a discussion and shared decision-making between a health professional, the person and their family/carers. The process captures the person's beliefs, values and preferences as they apply to the current episode of care.
Goals are documented in a goals of care plan that may include or complement a medical treatment plan. The National Safety and Quality Health Service Standards emphasise that such shared decision-making and goal setting should be routine in care planning and delivery for all health interventions.
In the setting of advanced disease, acute life-threatening illness and especially end-of-life care, it is particularly important to agree and document goals of care with a focus on supporting treatment decisions if the patient loses capacity.
My Health Record and advance care planning
My Health Record has created a discrete, easily identifiable platform to store and view documents related to advance care planning and goals of care discussions in the context of end-of-life care. A unique characteristic of My Health Record is that this information remains under the control of the person.
Talk to your patients about adding advance care planning documents to their record. It's safe and secure access to their wishes if they were in a medical emergency and couldn't speak for themselves.