Children's health goes digital
Published 20 December 2018
The Agency has partnered with eHealth NSW and the Sydney Children's Hospitals Network to enhance children's care and empower families through digital health technologies.
A child's health and development information is currently captured in a range of unconnected paper and digital systems, meaning key details are not always available when and where they are needed.
To address this, the Agency has partnered with eHealth NSW and the Sydney Children's Hospitals Network to establish the National Children's Digital Health Collaborative. The Collaborative is designing, building, and evaluating three proof of concept national initiatives including a child digital health record and a digital pregnancy health record.
The Collaborative, as one of the first initiatives to be launched under the Agency's Framework for Action, has seen continued success in harmonising child health data, with agreement from the Australian Health Ministers Advisory Council (AHMAC) to standardise several data sets across the current state and territory baby books.
The Collaborative is committed to the co-design of its initiatives, ensuring that all stakeholders, from clinical staff to families, are given the opportunity discuss what is important to them. The emphasis of truly participatory design discussions recognises the need to foster productive relationships that satisfies consumer, clinical, privacy, and technical requirements.
Pilot sites
Consumer engagement is well underway for the Child Digital Health Record project with pilot sites in Dubbo and Coonamble in Western NSW, and the Blacktown region in Western Sydney.
The NSW project team recently ran consumer workshops in Dubbo to understand the needs, wants, and barriers faced by parents and carers in accessing a digital record of their child's health and wellbeing information. During these workshops, several consumers expressed how convenient it would be to have their child's health information available to them digitally via an app, particularly for keeping track of things like appointments, vaccinations, and height and weight measures.
eHealth NSW's Clinical Engagement Manager Stephanie Penn and Change Analyst Jemma Black were also invited to a traditional 'Welcome to Baby' ceremony in Dubbo. This ceremony highlighted the importance the community places in raising kids to be healthy, safe, and thriving, and to foster their connection to country. This was a good opportunity for the project team to build on existing relationships in the region, and to gain a deeper understanding as to how a Child Digital Health Record could support and make lives easier for local families.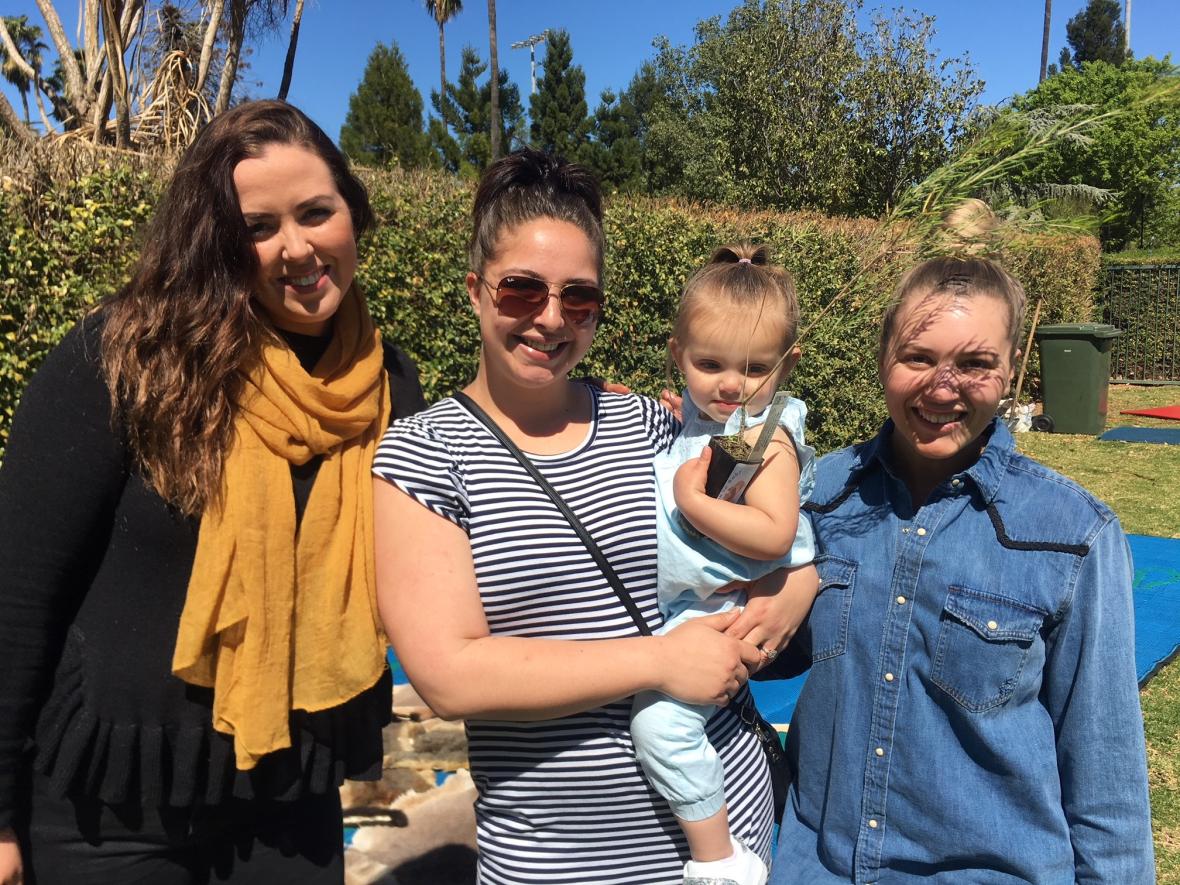 Jemma Black (L) and Stephanie Penn (R) with Darinka and Giana
Steve Badham is the Director, Integrated Care Portfolio at eHealth NSW .
Related stories