Enhanced clinical leadership at the Australian Digital Health Agency
Published 23 April 2018
The Australian Digital Health Agency has greatly expanded its group of Clinical Reference Leads to promote greater engagement across healthcare sectors.
The Agency has tripled the number of clinical reference leads – from 15 to 45 members. Each one is an experienced, well-regarded healthcare professional who is able to represent the perspectives of their profession in designing digital health products and services. Collectively, they provide an invaluable conduit between the Agency's product and service development teams and Australian healthcare professionals.
This expansion will promote greater engagement across healthcare sectors, and enable more diverse and nuanced clinical advice in the development and assurance of the Agency's products and services.
The expanded group met in Sydney on 29 March for an induction workshop covering the role and structure of the Agency, the 2017-18 work program, international research in digital health, My Health Record fundamentals, case studies and more.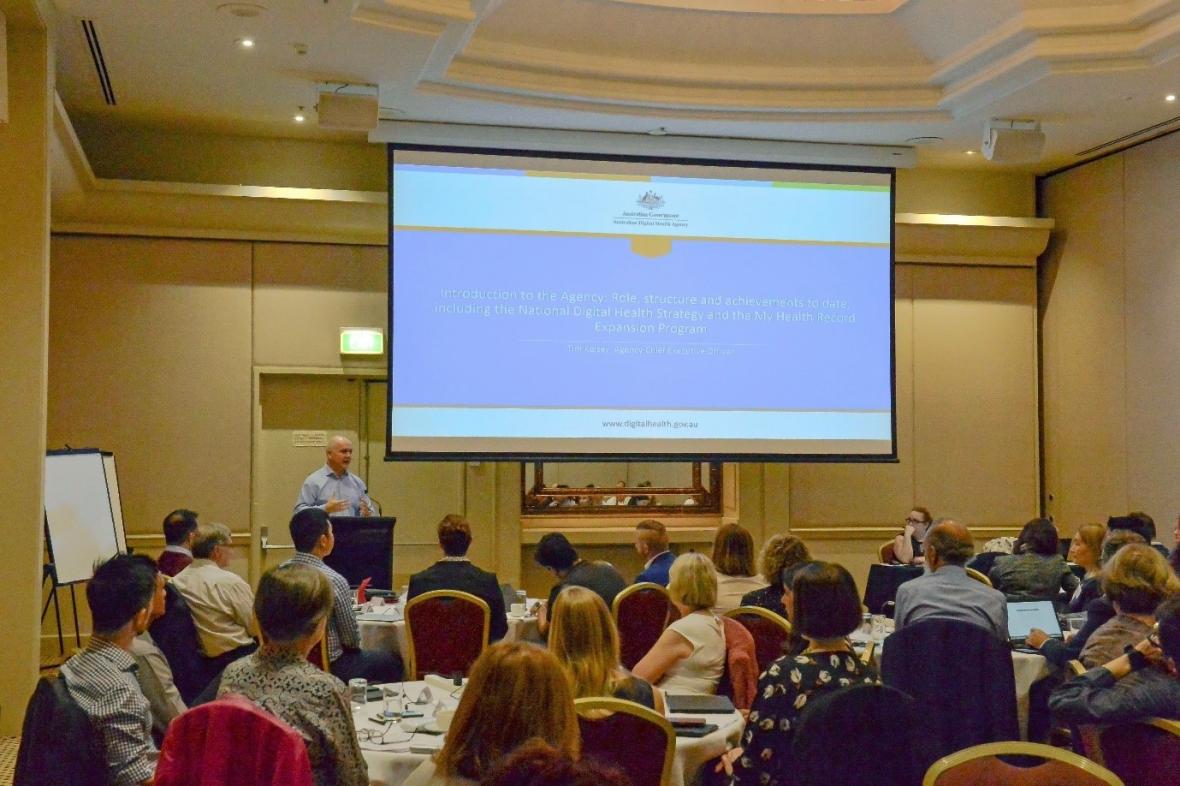 Tim Kelsey's introduction to the workshop
Feedback from the workshop was overwhelmingly positive.
Dr Michael Araco, Medical Advisor at Healthdirect, said that "Dr Chris Moy had great insight as did hearing from the senior clinical reference leads."
Specialist Nurse and researcher Helen Almond valued "the diversity and fullness of the program and the networking opportunity", and ICT Manager at NSW Health Pathology Juliana Iles-Mann appreciated "gaining a deeper understanding of how the Agency works, its program of works and where my expertise might fit in."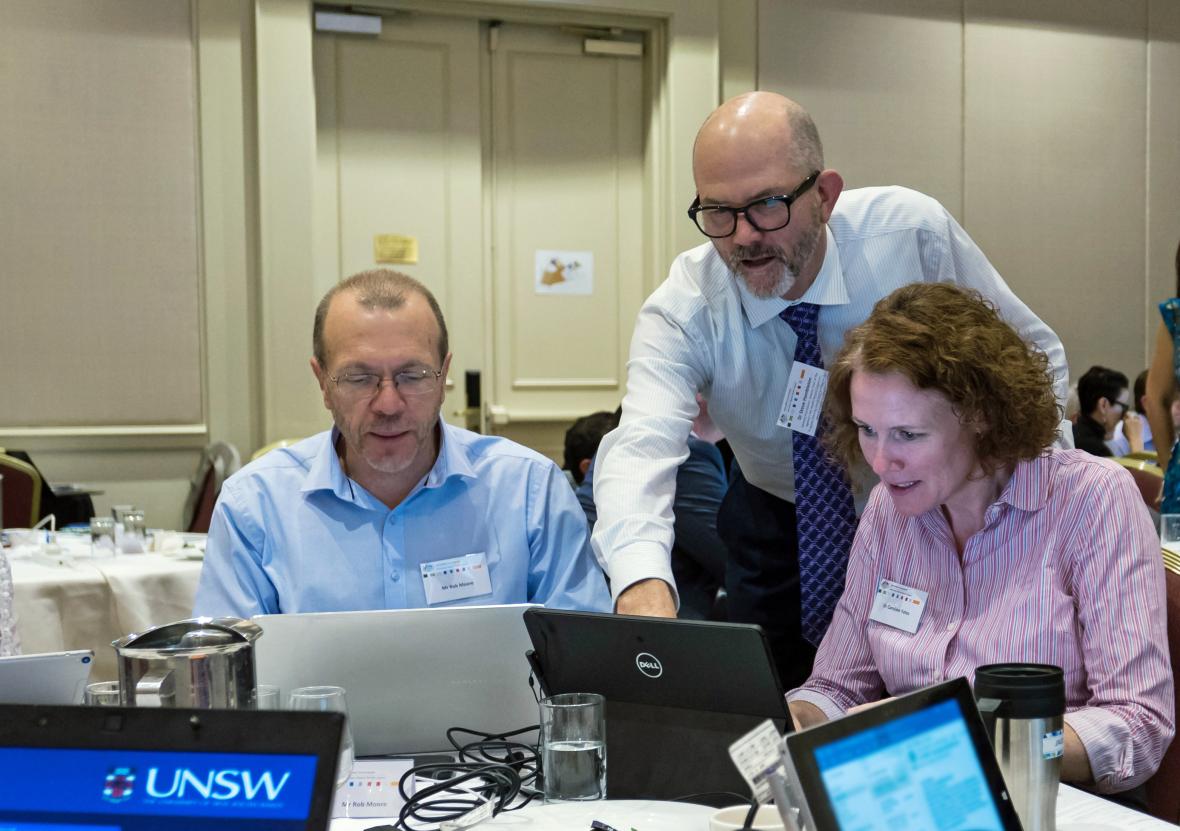 Dr Steve Hambleton collaborating with Rob Moore and Dr Caroline Yates
More activities are planned to further enhance the domain knowledge and cohesion of the new group. If you would like to know more about the Agency's Clinical Reference Leads program, please contact [email protected]