National consumer and community education consultation workshops
Published 29 March 2019
We're consulting with communities around Australia to develop consumer education materials that will help people to increase engagement with their own care.
In January and February this year we ran 38 Consumer & Community Education Consultation Workshops in each state and territory. These workshops were designed to assist the Agency to develop tailored education materials for targeted consumer cohorts that are most likely to engage with the health system or that are likely to have specific requirements when accessing information about My Health Record. Consultations have so far been held focussing on people with chronic health conditions, older Australians, parents with young children, rural and remote communities, and Aboriginal and Torres Strait Islander communities.
Workshop attendees included individual consumers and key peak body and community organisations ranging from the Australian Red Cross to the Apunima Cape York Health Council. Here are some images from our Adelaide and Canberra workshops.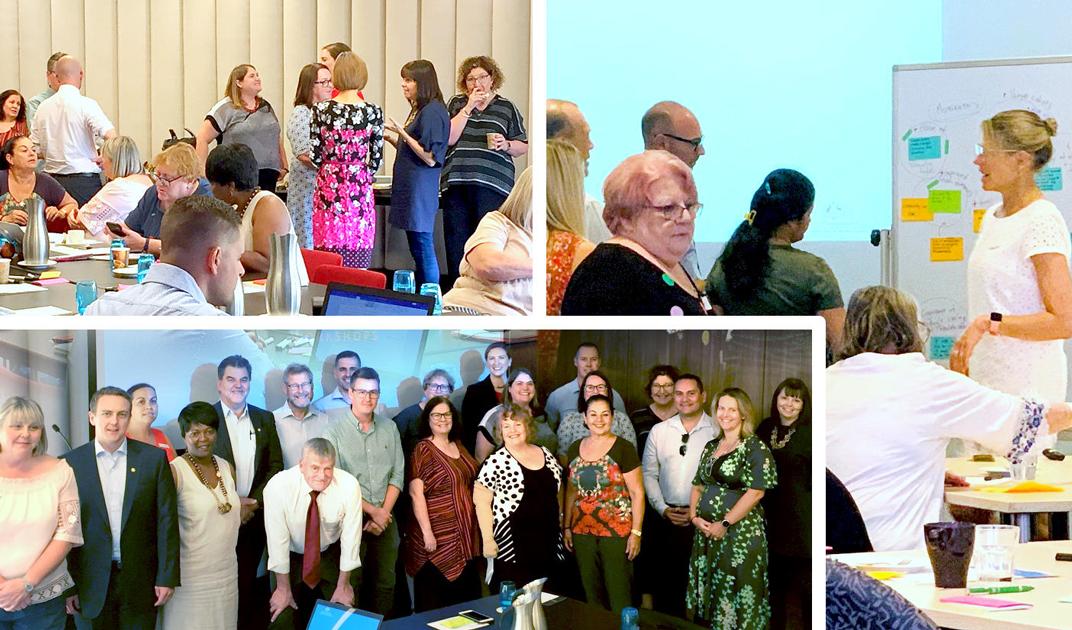 Adelaide and Canberra workshops montage
We are also running similar consultation processes for people with disabilities, people with sensitive clinical conditions and people with mental health issues.
The education materials that are developed as a result of feedback and guidance provided by workshop attendees and the next phase of co-design through stakeholder review groups will help to support consumers to receive information and use the My Health Record effectively, as well as informing wide-ranging communication and engagement activities in 2019.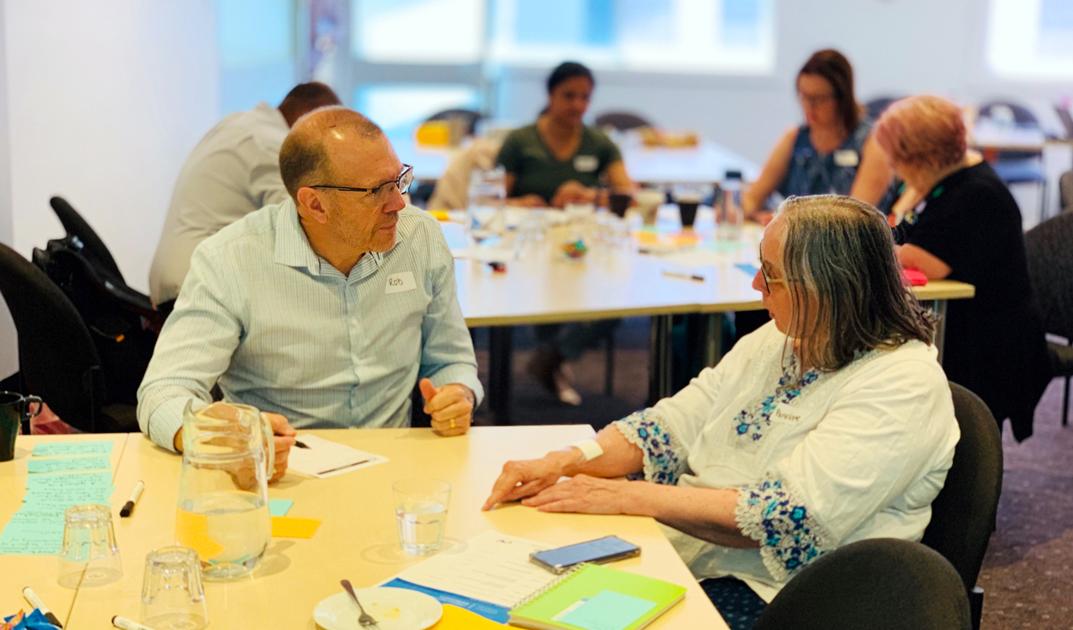 Agency Clinical Reference Lead, Rob Moore, in discussion with a workshop participant
If you would like to be involved in events like this on behalf your community group, we'd love to hear from you. Contact us via [email protected] and we'll be in touch.