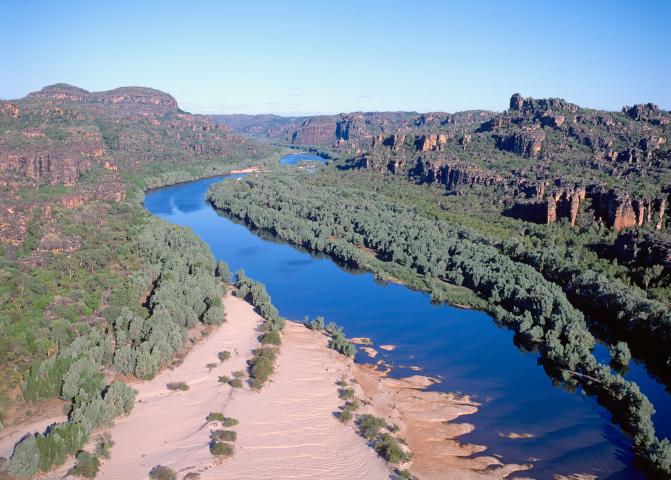 Delivering connected healthcare for East Arnhem, NT
With just over 10,000 residents spread across 33,000 square kilometres, East Arnhem in the north-eastern corner of the Northern Territory is remote and vulnerable to severe weather. The region will benefit from digital health because accessing specialist care is challenging.
About East Arnhem
The region was chosen based on several factors, including the distance and remoteness between the various communities, the impact of severe weather and other conditions on community access to health services, and the prevalence of chronic disease requiring ongoing treatment and management, particularly among indigenous communities.
The East Arnhem area is serviced by the following health providers:
1 hospital

5 remote health sites

Clinics and remote homelands as part of Laynhapuy Aboriginal Community Controlled Health Services

Homelands as part of Marthakal Homelands Health Service

8 health centres as part of the Miwatj Health Aboriginal Corporation

1 general practice

1 pharmacy
"This is an important program to illustrate how digital technologies can improve health and wellbeing in remote communities, and the East Arnhem project will provide a model that can be implemented in other remote communities – not just in the Territory but across Australia."

John Paterson, CEO, AMSANT
What the project will achieve
All healthcare providers registered and connected to My Health Record
Regular viewing and uploading of clinical documents
Increasing meaningful use of digital health technologies
Adding value to clinical practice, improved continuity of care and decision support
Delivering benefits to patients and the community
Sharing lessons learnt to other communities
"This partnership is critical to improving integration across the health system in the Territory. Through this initiative we will seek to adopt technologies to build innovative models of care for those in communities, in partnership with Aboriginal Community Controlled Health Organisations and other providers."

Gillian Yearsley, CEO, NT PHN
Community participants
Communities of Excellence for the East Arnhem region is being delivered in partnership with the following organisations: 
N

orthern

T

erritory

Department of Health

Aboriginal Medical Services Alliance Northern Territory (AMSANT)

Associated Aboriginal Community Controlled Health Organisations (ACCHOs) 

Northern Territory Primary Health Network (NT PHN)

Associated general practices in the region.
Communities of Excellence: East Arnhem interview
General Manager and Indigenous Culture and Inclusion Champion Travis Hodgson recently spoke with the National Indigenous Radio Service about the community benefits of the Communities of Excellence program.
A strategy for all Australians
Communities of Excellence is part of the Enhanced Models of Care priority in Australia's National Digital Health Strategy, which was agreed by all states and territories in 2017.
The program is a collaboration between local communities, governments, organisations and healthcare providers, with learnings being used to inform a nationally scalable toolkit that can be used to facilitate the adoption of digital heath technologies by other communities across the country.