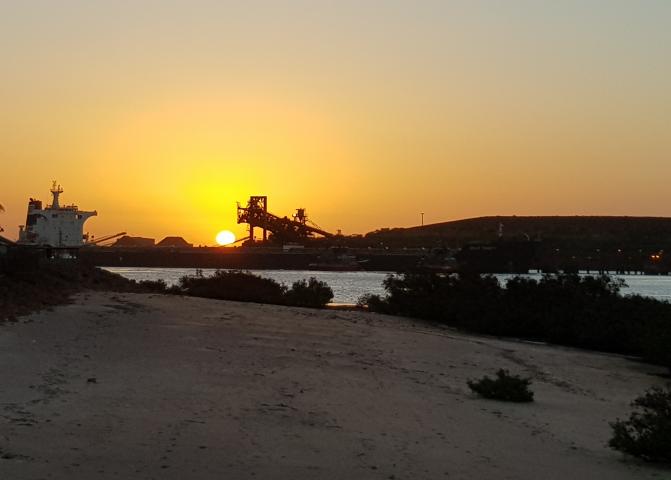 Delivering connected healthcare for Hedland, WA
The town of Port Hedland is located in Western Australia, approximately 1,800 km north of Perth. While its geographic location is the ideal place to export bulk products, it's difficult to access specialist healthcare - making it the perfect community to benefit from digital health.  
About Hedland
The Hedland community of Western Australia is a key hub for the mining industry, serving as the site for the main port for the mining activities of Western Australia's Pilbara region. As a result, there's an ongoing need for the delivery of health services to support not only the broader rural community, but also large numbers of fly-in/fly-out workers, and the local Aboriginal and Torres Strait Islander community.
The Hedland area (encompassing Port and South Hedland) has a population of approximately 15,000 and has the following health providers:
1 hospital

3 general practices

3 pharmacies

11 allied health providers,

including physiotherapy services, optometry and psychologists

5 diagnostic imaging and pathology services
What the project will achieve
All healthcare providers registered and connected to My Health Record
Regular viewing and uploading of clinical documents
Increasing meaningful use of digital health technologies
Adding value to clinical practice, improved continuity of care and decision support
Delivering benefits to patients and the community
Sharing lessons learnt to other communities
Community participants
Communities of Excellence for the Hedland community is being delivered in partnership with the following organisations: 
Western Australia Primary Health Alliance

Australian College of Rural & Remote Medicine

Allied Health Professions Australia

Western Australia Country Health Service

Aboriginal Health Council of Western Australia

Good Things Foundation

Rural Health West
Digital health and the Hedland Community of Excellence project on TripleM radio
Hear from Hedland healthcare providers Claire Sobolewski and Lee Ross as they discuss the role of digital health and the Hedland Community of Excellence project.
A strategy for all Australians
Communities of Excellence is part of the Enhanced Models of Care priority in Australia's National Digital Health Strategy, which was agreed by all states and territories in 2017.
The program is a collaboration between local communities, governments, organisations and healthcare providers, with learnings being used to inform a nationally scalable toolkit that can be used to facilitate the adoption of digital health technologies by other communities across the country.