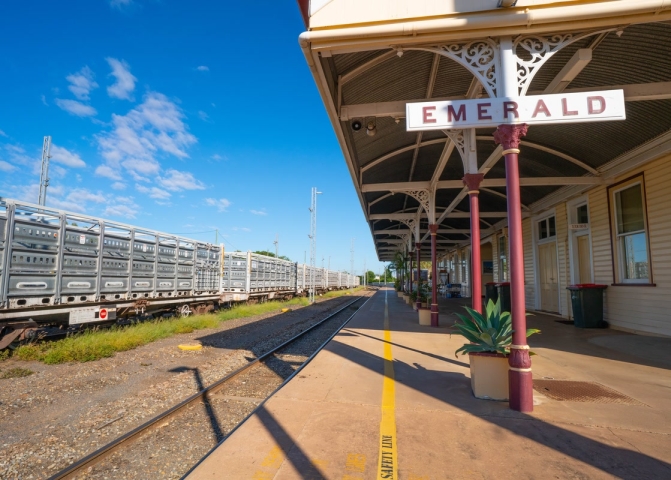 Delivering connected healthcare for Emerald, Queensland
Emerald is located 275 km west of Rockhampton and 920 km northwest of Brisbane. Accessing specialist healthcare is not always easy, making it the perfect community to benefit from digital health.
About Emerald
As a key hub for numerous industries within Central Queensland, including mining and agriculture, Emerald needs to provide a range of health services for a diverse population. 
Emerald has a population of 14,000 and has the following health providers. The aim is to connect them all to digital health.
1 hospital
5 general practices
4 pharmacies
12 specialists
25 allied health providers, including mental health, physiotherapy and optometry services
5 diagnostic imaging and pathology services
See how the people of Emerald are benefiting from digital health
What the project will achieve
All healthcare providers registered and connected to My Health Record
Regular viewing and uploading of clinical documents
Increasing meaningful use of digital health technologies
Adding value to clinical practice, improved continuity of care and decision support
Community participants
Central Queensland, Wide Bay, Sunshine Coast Primary Health Network
Australian College of Rural & Remote Medicine
Allied Health Professions Australia
Central Highlands Regional Council
Queensland Government
Australian Library and Information Association
Dr Ewan McPhee on ABC Capricornia Radio
In 2020, Dr Ewan McPhee was the President of the Australian College of Rural & Remote Medicine, as well as a local Emerald resident and a strong advocate for connected healthcare services. In this interview, he discusses the benefits of being part of a connected healthcare system. 
A strategy for all Australians
Communities of Excellence is part of the Enhanced Models of Care priority in Australia's National Digital Health Strategy, which was agreed by all states and territories in 2017.
The program is a collaboration between local communities, governments, organisations and healthcare providers. The learnings will be used to create a nationally scalable toolkit that can be used to facilitate the adoption of digital heath technologies by other communities across the country. 
How Kendal is keeping connected through digital health
Family is critical for Kendal, but so is her health. After relocating back to her hometown of Emerald to be closer to family – and hopefully raise one of her own – she's using telehealth services and My Health Record to stay connected to her specialists. And it's delivering great results. 
How Andrew is staying on top of his health
To say Andrew has had a few ups and downs is an understatement. With a day job as a horse farrier and a passion for rodeos, he has a list of injuries longer than his lasso. As Andrew's doctor explains, having a detailed medical history on hand can be critical in helping get someone like Andrew back on his feet. And that's where My Health Record helps.
Wherever Sue and Dave Leyland go, their health information goes
When Sue and Dave Leyland aren't keeping the locals fed in their Emerald restaurants, they're on the road looking for adventure with their trusty caravan. But the one constant is knowing their important health information is always with them.