Message from Agency CEO, Tim Kelsey
Published 20 December 2019
CEO reflections on the milestones that the Australian Digital Health Agency has helped to bring into realisation.
Dear colleagues,
I wanted to highlight some of our collective achievements in digital health in 2019 – testimony to the hard work, commitment and professionalism of everyone involved.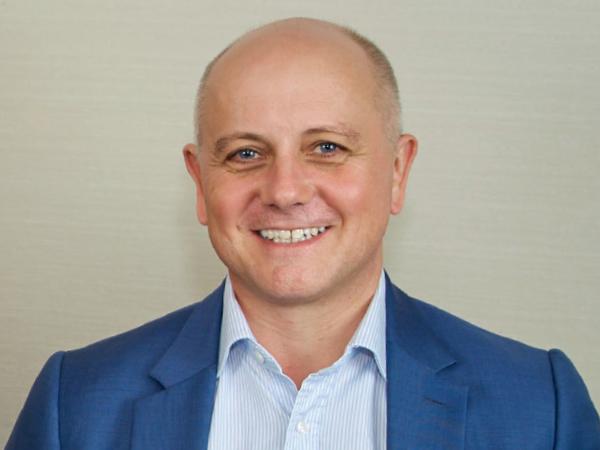 Tim Kelsey, Australian Digital Health Agency CEO
New My Health Record statistics were published this week, providing more accessible, granular insights into activity and use. 22.65 million Australians have a My Health Record and more than half of them now have data in their record. The use of My Health Record by healthcare providers has also increased substantially since March this year. Pharmacies are currently the biggest contributors, uploading between 4 to 5 million documents every month, with GPs not too far behind – uploading between 2 to 3 million documents every month. There has been more than 140% growth of healthcare providers sharing and collaborating on patient information, with both viewing and uploading information close to equal. Here is an article from the Australian Journal of Pharmacy.
Path and DI connections continue across Australia resulting in increases in the number of reports uploaded. Recent connections include PathWest, the government pathology service in WA, and Melbourne Pathology, which has collection centres across the city and regional Victoria. Global Diagnostics in regional WA will announce its connection soon. At the end of November there were 505 diagnostic imaging connections, or 34% of practices, and 338 pathology laboratory connections or 77% of practices.
The Pharmacist Shared Medicines List (PSML) was released in My Health Record to further improve medicines safety and reconciliation at point of care. This week, Webstercare became the first organisation to start using the Pharmacist Shared Medicines List.
Nine specialist vendors are now ready to complete designs that seamlessly and securely integrate the My Health Record into their current systems to bring benefits to specialists.
New secure messaging standards agreed by industry partners and Australian governments to improve the secure exchange of healthcare information, so that clinicians can communicate in real time and securely without the need for paper and fax machines.
Service Registration Assistant (SRA) to enable healthcare and related organisations to maintain an authoritative version of their healthcare services and practitioners in external services. The SRA is part of the Agency's Secure Messaging program and is being trialled in the Northern NSW region with a number of vendors and jurisdiction partners.
On behalf of the Department of Health, the Agency published the technical framework to support electronic prescribing in Australia.
Nationally harmonised datasets for baby books and pregnancy records have been agreed for the first time – and parents will soon have access to digital pregnancy records and baby books. The first proof of concepts are scheduled for mid-2020.
Communities of Excellence established in Emerald, Queensland, and Hedland, WA, to embed the use of digital health, including My Health Record, to demonstrate improved continuity of care across healthcare providers and patients.
Development of the draft National Digital Health Workforce and Education Roadmap that supports adoption of digital health services by care professionals so that they are best positioned to realise the benefits of these services for their patients and communities.
SNOMED CT-AU and the Australian Medicines Terminology have been adopted in public hospitals in New South Wales, Queensland, Victoria, Western Australia, Tasmania, Australian Capital Territory and Northern Territory, and implemented in 12 pharmacy dispensing systems and 6 hospital systems.
Fifteen test bed projects to develop new models of care that leverage national digital health infrastructure were launched.
The Global Digital Health Partnership, established by Australia, published five white papers that support improvements in global digital health capability. Membership continues to grow, with 30 countries and territories now participating.
None of these achievements would have been possible without the dedication and teamwork of the many talented people within the Agency and throughout the digital health sector, and with the leadership and advice of our Board.
In the end, of course, what matters is that digital services support the health and wellbeing of the community – especially when people are at their most vulnerable. In Townsville during the floods in February, pharmacists worked closely with emergency services to ensure that people had access to medicines. This was what one pharmacist told the Australian Journal of Pharmacy:
"The biggest problem for pharmacists is people being cut off from their home pharmacies, so they're presenting at whatever pharmacies are open without much knowledge of their medicines and without their prescriptions."
"At the moment, My Health Record is absolutely shining. The doctors are loving it, the nurses are loving it. The traditional relationships between GPs and patients don't really exist at the moment, so everyone is trying to help each other, and My Health Record is able to provide a consistent medication profile."
I wish to extend my sincere gratitude to all of you for the part you have played in supporting this work and wish you all the very best for Christmas and the New Year.
All the best
Tim