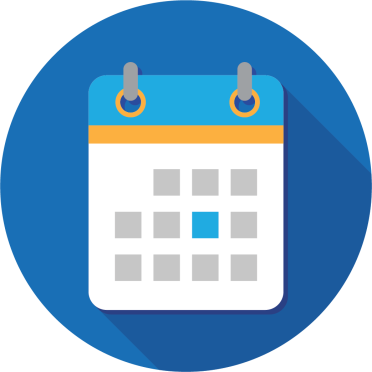 Kickstart or advance your career in an Agency committed to improving health outcomes
Long-term and short-term non-ongoing contract opportunities
Be part of a flexible and inclusive working environment
The Australian Digital Health Agency (the Agency) is dedicated to improve health outcomes for Australians through the delivery of digital healthcare systems and the National Digital Health Strategy for Australia. The Agency commenced operation on 1 July 2016. 
The Agency is responsible for national digital health services and systems, with a focus on engagement, innovation, clinical quality, and safety. Our focus is on getting data and technology to work for patients, consumers and the healthcare professionals who look after them.

Our vision
A healthier future for Australians through connected healthcare

Our mission
To create a collaborative environment to accelerate adoption and use of innovative digital services and technologies
           
The Agency has five main divisions:
Digital strategy – responsible for national digital health design and strategy, underpinned by strong clinical governance and digital health standards.
Digital programs and engagement – responsible for external relationships, implementation and change and adoption, as well as being the place of excellence for driving program delivery, reporting and outcomes.
Technology services – responsible for the operation of high quality, trusted, reliable and secure national digital health infrastructure and health support systems.
Corporate services – responsible for bringing together our corporate enabling services so that they are coordinated, effective and mutually reinforcing.
Office of the CEO – the Chief Executive Officer is responsible for the overall management of the Agency and is supported by four Division Heads, an independent Chief Clinical Adviser, and assisted by the Secretariat Services Branch.
The Agency is committed to workplace diversity and aims to create an environment that values and utilises the contribution of its people from different backgrounds, experiences and perspectives. We offer a varied, challenging and rewarding working environment. We are looking for capable and motivated people to help make this happen.
The key duties of the position include:
We are seeking registrations from eligible candidates for non-ongoing (temporary) and intermittent/irregular (casual) employment opportunities across a broad range of classifications and business areas.
Opportunities may vary across classification levels and may be for a specified term, for a specified task, or for duties that are irregular or intermittent. All applications require you to indicate the areas of work you have expertise and experience in and the areas you are interested working in. Candidates can register an interest in employment at the APS Level 4 - Executive Level 2 classifications with the Agency, the classification you are interested in should be stated in your application.
Applications are welcome from all disciplines and levels of experience.

The Person
We are looking for candidates with the following capabilities:
Self-motivation, with a track record of taking responsibility and delivering results.
High level of written and oral communication skills.
Well-developed research, analysis and problem-solving skills.
strong initiative and the ability to work autonomously well-developed organisational skills and ability to manage competing priorities
Ability to work effectively in a team and manage relationships and workloads.
We are seeking expressions of interest for temporary roles across a variety of subject matters, including but not limited to: 
Accounting and Finance
Procurement
Administration
Communications and Stakeholder Management
Data, Research and Analysis
Executive Assistant
Health
Digital health
Human Resources
ICT
Policy
Project and Program
Regulation and Compliance
Risk and Assurance
Service Delivery
Eligibility
To be eligible to apply, applicants must:
be an Australian citizen
undergo a number of pre-employment checks, including a police records check.
Notes
Application requirements
To register your interest in the temporary employment register, please provide to [email protected] a:
copy of a current resume

cover letter outlining the area you are interested in and the skills and experience you will bring to the role (500 words).
All registrations will expire on 30 June 2023. At this time, all applicants will be invited to renew their interest in temporary employment opportunities at the Agency. Should you have any questions or you experience any difficulties applying, please contact Recruitment via email: [email protected]
You will only be contacted in the event a vacancy arises that matches your skills and experience.

Your application is not a guarantee that an offer of employment will be made.

Roles are intended to be offered on a temporary basis only (non-ongoing specified term)
Privacy and personal information
We will handle any personal information that you submit as part of a job application in accordance with the Privacy Act 1988. This includes your resume and any other personal information that you submit to us via our website or by post, email, telephone or in person.
We may also collect personal information about you from your nominated referee(s). We will only use the personal information collected in order to consider and facilitate your application for employment. If your application is not successful, we may keep your personal information on file and may use it to contact you about other employment opportunities that may be of interest to you.
If you wish to access or seek correction of the information that we hold about you, or you do not want us to keep your application on file, please contact [email protected]. For more information on the ways we handle your personal information, how you can access and seek correction of the information, how privacy complaints can be made and how we deal with such complaints, please see our Privacy Policy.