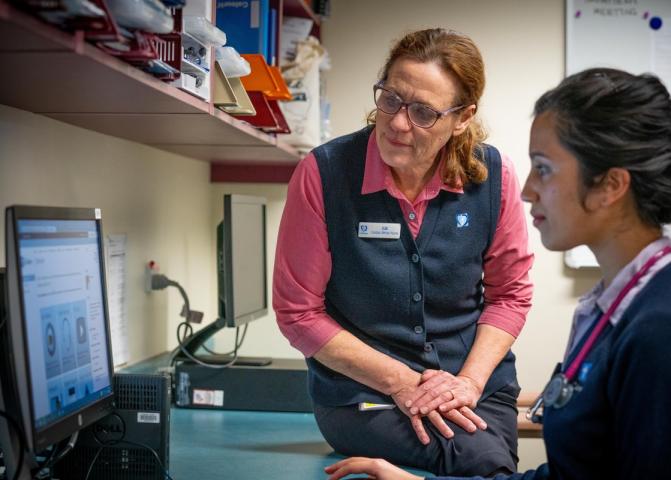 Interoperability and data quality
Creating a better connected healthcare system.
A better connected healthcare system is needed to improve patient outcomes with

convenient, safe and secure ways for healthcare providers to share information across

multiple systems and sources.
What is interoperability? 
Interoperability has been defined by the Global Digital Health Partnership as:
The ability of a system or product to transfer meaning of information within and between systems or products without special effort on the part of the user. Interoperability is made possible by the implementation of standards.
Interoperability provides trusted, high-quality information in a manner that consumers and providers can access easily (with appropriate controls), with the goal of delivering better health outcomes.
Why is interoperability needed?
Leveraging new technologies to support healthcare providers in improving patient outcomes and enhancing communications instantly and securely is readily achievable and makes good sense.
Today, most healthcare providers already securely store patient information in computer-based clinical information systems.
Better-connected healthcare is about supporting the exchange of high-quality data between healthcare providers and the systems they use. By bringing together patient information from multiple, trusted sources, healthcare providers and patients will have greater visibility of accurate information that leads to better decisions which, in turn, leads to better outcomes. 
Interoperability lays the foundations for better connected health services by defining system and product standards to maintain and enhance Australia's reputation for world class healthcare.
What are the benefits?
Consumers and patients will benefit through:
reduced risk of adverse drug events

reduced need to repeat health information for every health professional consulted

reduced duplication of pathology and radiology tests

enhanced patient self-management.
Healthcare providers will benefit through:
reduced time spent gathering information

increased access to patient information at the point of care

improved information exchange and understanding of information with structured data and standardised terminology

reduced medical errors with increased clinical decision support.
Provider organisations will benefit through:
improved coordination of patient care and service integration

increased organisational efficiency and decreased costs with fewer paper-based activities

opportunities to deliver digitally enabled models of care

increased adherence to evidence-based care

avoidance of duplication in services

effective storing, sharing and communication of data.