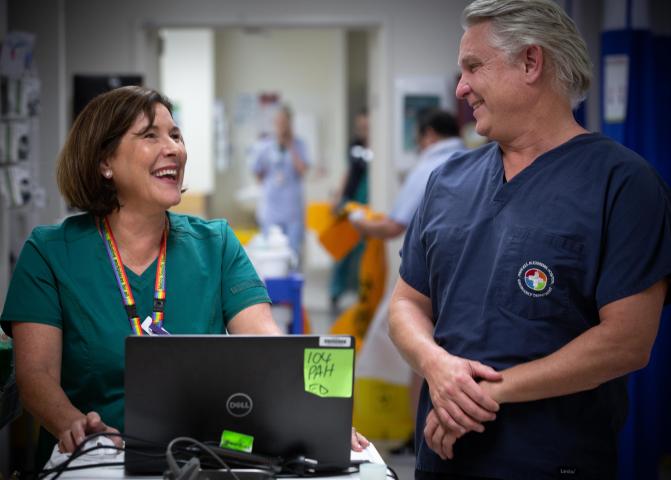 Hospitals
Information and resources on digital health technologies for those working in a hospital setting.
Timely sharing of high-quality information at transitions in care, such as discharge from hospital, is critical to continuity of care and promotion of patient safety.
My Health Record software simulator (On-demand training)
Healthcare professionals can now simulate use of the digital health functionality in their software.
The My Health Record software simulator tile (above) will direct you to a login screen.
The username is 'OnDemandTrainingUser' and should be completed for you, however you will be required to enter a password to access the session.
The password is 'TrainMe'. Please note this password is case sensitive.
The following software vendors and products offer training and support for hospital staff: