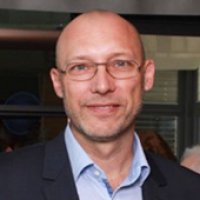 Dr Holger Kaufmann
Acting Chief Digital Officer
Dr Holger Kaufmann is the Acting Chief Digital Officer, responsible for reviewing international experience and trends and local innovation to help set the national digital health agenda for the Australian health sector. In this role he provides a forward-thinking approach to national digital health design and implementation, and alignment of technology across the Australian health sector to achieve the objectives of the National Digital Health Strategy and beyond.
Holger has over 20 years' experience in digital delivery and innovation. He was the CIO Health Support Services (WA Health), responsible for the central IT services supporting the WA public health system, after leading the ICT infrastructure reform of the WA public sector as the Executive Director for GovNext-ICT at the Office of the Government CIO of Western Australia.
Prior to that Dr Kaufmann has held various executive leadership positions in IT consulting and digital product companies in Europe and Australia, where he drove the development and implementation of customer-centric solutions. Digital innovation in healthcare has been a long-time passion for him.
Dr Kaufmann holds a PhD in theoretical physics from the University of Cambridge, UK.