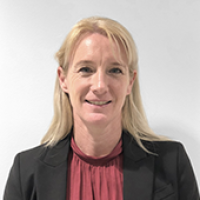 Lisa Rauter PSM
Chief Operating Officer
Prior to joining, Lisa Rauter was the Group Executive Director of the Performance Audit Services Group within the Australian National Audit Office where she delivered audit reports to Parliament on all aspects of government.
Lisa has nearly three decades' experience across the public sector; in Foreign Affairs, Finance, Human Services, Bureau of Statistics, Prudential Regulatory Authority, Defence and Customs departments. She has held innovation, budget and public private partnership roles and also been an advisor to the Treasurer in the ACT Government.
Lisa has a Masters in Applied Finance, a Bachelor's degree in Banking and Finance, majoring in commercial law, is a Fellow of Certified Practising Accountants and is a graduate of Australian Institute of Company Directors.