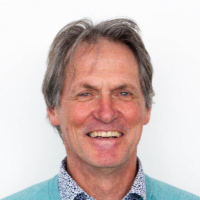 Dr Samuel Heard OAM
Dr Samuel Heard OAM is primarily a rural general practitioner. He is currently the Medical Director of the Central Australian Aboriginal Congress, a 45-year old community controlled health service with 400 staff and 11 clinics across Central Australia. He is also the Medical Director of the Flinders University Regional Training Hub in Central Australia, where he is an Associate Professor.

Dr Heard grew up in Naracoorte, South Australia, and studied medicine at Adelaide University, graduating in 1978. He completed his general practice training in London and was a part-time academic with London University. He returned to Darwin in 1992 working with Menzies School of Health Research but staying involved with European eHealth research projects. He developed the openEHR methodology with Thomas Beale, an engineer in the late 1990s. Key elements of this work have been adopted as an international (CEN and ISO) standard.

Dr Heard has been a founding Fellow of the Australian College of Health Informatics and a founding director of the openEHR Foundation, with appointment as a Senior Visiting Research Fellow at University College London. He continues to be a director of Ocean Informatics, an Australian company that first implemented the openEHR methodology and provided the NT My eHealth Record software. He has worked extensively in education and standardisation, representing Australia in international eHealth standards development. He has been a delegate to CEN (European), ISO (International) and HL7 (International) standards organisations. Dr Heard worked on technical committees at IHTSDO (International terminology) as a United Kingdom nominee. Dr Heard holds a Bachelor of Medicine and Bachelor of Surgery (MBBS) and a Diploma of the Royal College of Obstetricians and Gynaecologists (DRCOG). He is a member of the Royal College of General Practitioners (MRCGP), Fellow of the Royal Australian College of General Practitioners (FRACGP) and Fellow of the Australian Institute of Digital Health (FAIDH).