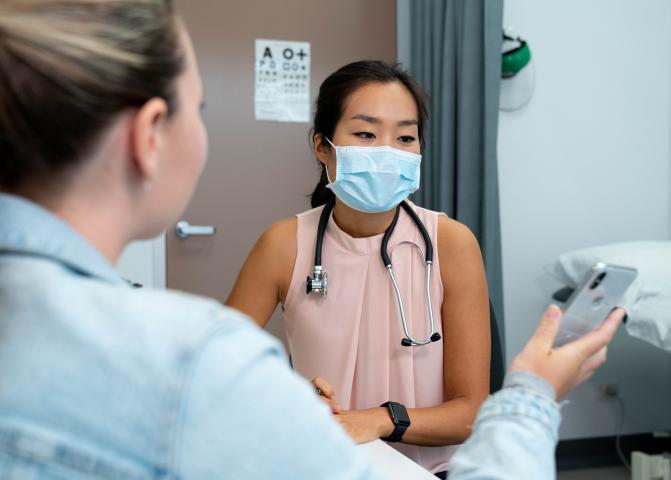 Frequently asked questions
Find the answers to commonly asked questions about My Health Record and more.
I've logged in to My Health Record for the first time. Where is my historical medical information?

The first time you log into My Health Record there may be little or no information in it. Your medical history won't be automatically included in your record.

The next time you visit your GP, ask them to prepare a shared health summary and upload it to your record. This summary can capture any of your important health information, such as previous medical conditions or diagnoses, treatments, medications and allergies and adverse reactions, and results from tests or scans that can then be shared with your other treating healthcare providers including specialists and hospital staff.

The shared health summary can be prepared from your GP's computer if they have compatible software and are registered to connect to the My Health Record system.

You can choose to include up to two years of Medicare information such as medicines dispensed and immunisations you've received. Find out what types of Medicare information you can include

You can add emergency contacts, a personal health summary, personal health notes, and advance care planning information to your record. More information about adding and managing information in your record
I've recently had blood tests or diagnostic images such as X-rays. Will these be uploaded to My Health Record?

When you have a pathology test or diagnostic image taken, you can ask the provider if they are connected to My Health Record. See a list of participating pathology and diagnostic imaging providers.

You can ask the provider to record your Medicare, DVA number or IHI number so that the results can be uploaded to your record. If you don't have any of these numbers, ask them to record your full address.

Some pathology labs will only upload to My Health Record if the request was sent from your healthcare provider using an e-request that contains your Individual Healthcare Identifier (IHI). Speak to the healthcare provider ordering your tests and ask them if they are using e-requesting. Find out more about e-requesting
Is it mandatory for healthcare providers to participate in the My Health Record system?

It is not mandatory for healthcare providers to participate in the My Health Record system. However, most GPs, hospitals and an increasing number of pathology and diagnostic imaging providers are now connected, and healthcare providers' use of the system continues to grow.

The Australian Digital Health Agency and our delivery partners are currently providing targeted education sessions and registration assistance to specialists and allied health providers. We continue to work across the health sector to support increased participation.

We encourage you to talk to your GP and other treating healthcare providers and ask them to upload any new and important information to your record.
Why can't my healthcare provider see my immunisations information in my My Health Record?

If your healthcare provider can't see your immunisations information in your record, first check your Medicare Information Settings (under Profile & Settings). Make sure 'Yes' is selected for 'All information about immunisations recorded on the Australian Immunisation Register (AIR). See Getting proof of your vaccinations from My Health Record for help on how to do this.

If your AIR setting is set to 'Yes', you may have restricted who can access your immunisation information. Only healthcare providers and representatives with 'Restricted Access' can view restricted documents.

To check what level of access is set for your immunisations information, from the Privacy & Access tab select Manage My Document Access. Check the access level and change if needed. More information about managing access to your documents.

You can manage your healthcare providers organisations' access levels by selecting 'My Healthcare Organisations' (under Privacy & Access). 
Can I add my own medical reports to My Health Record for my healthcare providers to see?

The My Health Record system does not allow users to upload their own documents to their My Health Record, other than advance care planning documents.

You can add some of your own information to keep track of your personal health details.

Personal health summaries allow you to share important information such as allergies, medications, and adverse reactions with your healthcare providers.

Personal health notes can act as a diary capturing personal observations about your own health, or over the counter medicines you have been taking. Personal health notes are private and cannot be seen by your healthcare providers.

Find out how to add a personal health summary or a personal health note
 
I accidentally deleted the SMS with my token. How can I get access to my electronic prescription?

If you accidentally deleted the SMS or email with your electronic prescription token, you can ask for it to be resent. For original prescriptions, contact the prescriber. For repeats, contact the pharmacy that issued the repeat.

You may be able to manage your electronic prescriptions through a mobile app. Ask your pharmacy if they are connected to any of these apps or recommend one.

You can also register for an active script list. This lets your chosen provider access your active electronic prescriptions, even if you don't have a token. Find out more about active script