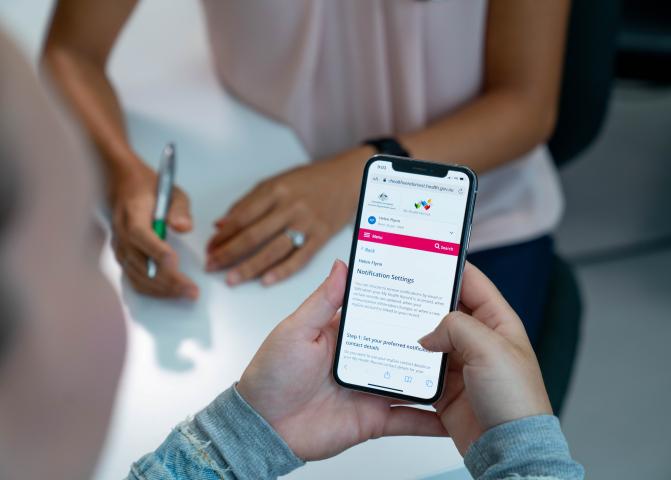 Notification settings
Keeping you up to date of any changes made to your record.
Getting notifications
You can choose to be notified when someone accesses your record or when some types of changes are made.
This includes when:
a healthcare provider organisation accesses your record for the first time
your record is accessed by a healthcare provider in a medical emergency
a new shared health summary is added
an advance care document is added, updated, removed or reinstated
your nominated representative accesses your record
there is a change to immunisation information in your record
a new myGov account has been linked to this record
By default, notifications are switched off. You can activate them at any time by adding your details and following the steps in the next section.
How to switch on your notifications

Getting started:

Sign in to My Health Record via myGov: Sign in to

myGov

Select the record you want to access.
Click the Profile and Settings tab in the top navigation menu.
Select Notification Settings from the drop-down list.
Select whether you want to use the contact details in your myGov account for notifications, or the notification contact details in My Health Record. If you choose to use your myGov details: Confirm and verify the email address or mobile number that came from your myGov account. If you haven't provided these details in myGov, follow the instructions on the screen to update them in your myGov account. If you choose to use your record details: Add or update your contact details for your notifications. You will be prompted to verify them.
You will be sent a verification code to the email address or phone number you added.
Enter the verification code you received.
Once you have verified your phone or email, select your notification preferences and select Save.
Online learning module
We have an online learning module to help you understand more about My Health Record notifications.